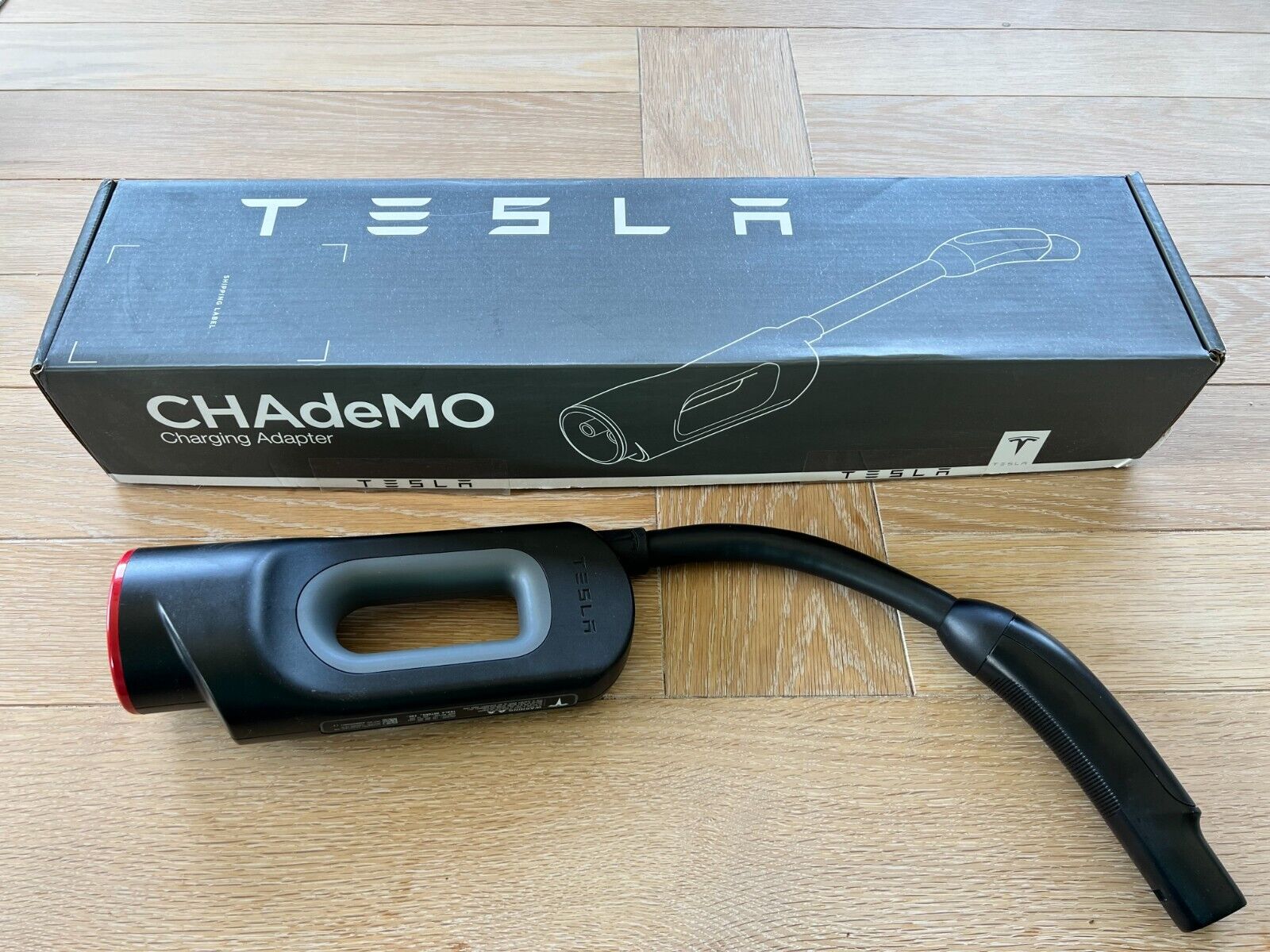 Price: 849.99 USD
Tesla Part Info:
Used OEM Tesla Chademo Adapter Charger w/Box P.N 1036392-10-D (for S, X, 3, Y)




Original
Tesla
Chademo
Adapter
P/N
1036392-10-D
for Models S X 3 Y!
Used to charge a few times at a Greenlots 50KW
charger
.  My parents home was out of range of Superchargers.   We can now plug in there so no longer need the
Chademo
adapter
.
Worked great and almost like new – only used 3-4 times and light wear and tear due to riding in the lower
trunk
.  Comes in original box/packaging.
Will ship via UPS or Priority Mail the day after payment received.  Signature will be required.