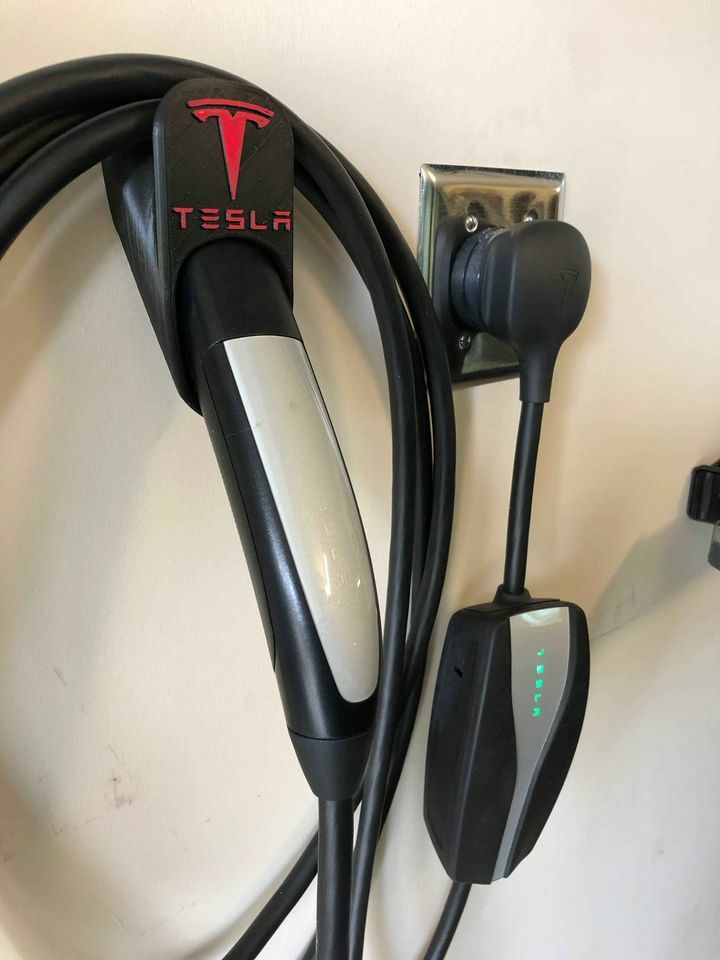 Price: 15.00 USD
Tesla Part Info:
Tesla Wall Connector & Cable Organizer Holder Model S, 3, X, Y Generation 1 & 2
Tired of loose cables lying around? This is a perfect accessory for any Tesla owner who owns their own wall connector. Simple, sleek design to hold your cable.
This wall connector is made out of bio-friendly PLA (Polylactic Acid) plastic and is accomplished by printing plastic layer by layer, very slowly. PLA is considered the most 'earth-friendly' plastic since it is 100% biodegradable and not toxic.
We use high-quality printing options with large infill and out perimeter shell models. This wall connector is printed in 1 piece so it is extremely sturdy and does not require assembly or gluing parts together.
Features include:
Available in multiple colors choices

Printed in 1 piece and is extremely sturdy and lightweight
*Please note all 3D printed items are unique and no two products are the same. The surface will not be perfectly smooth as you can see the layers of the object and there might be little bumps here and there as this is a property of this type of 3D printing. The color of item may vary slightly from the display picture due to the filament supplier.
**HARDWARE IS NOT INCLUDED! Screws are not included with the purchase.