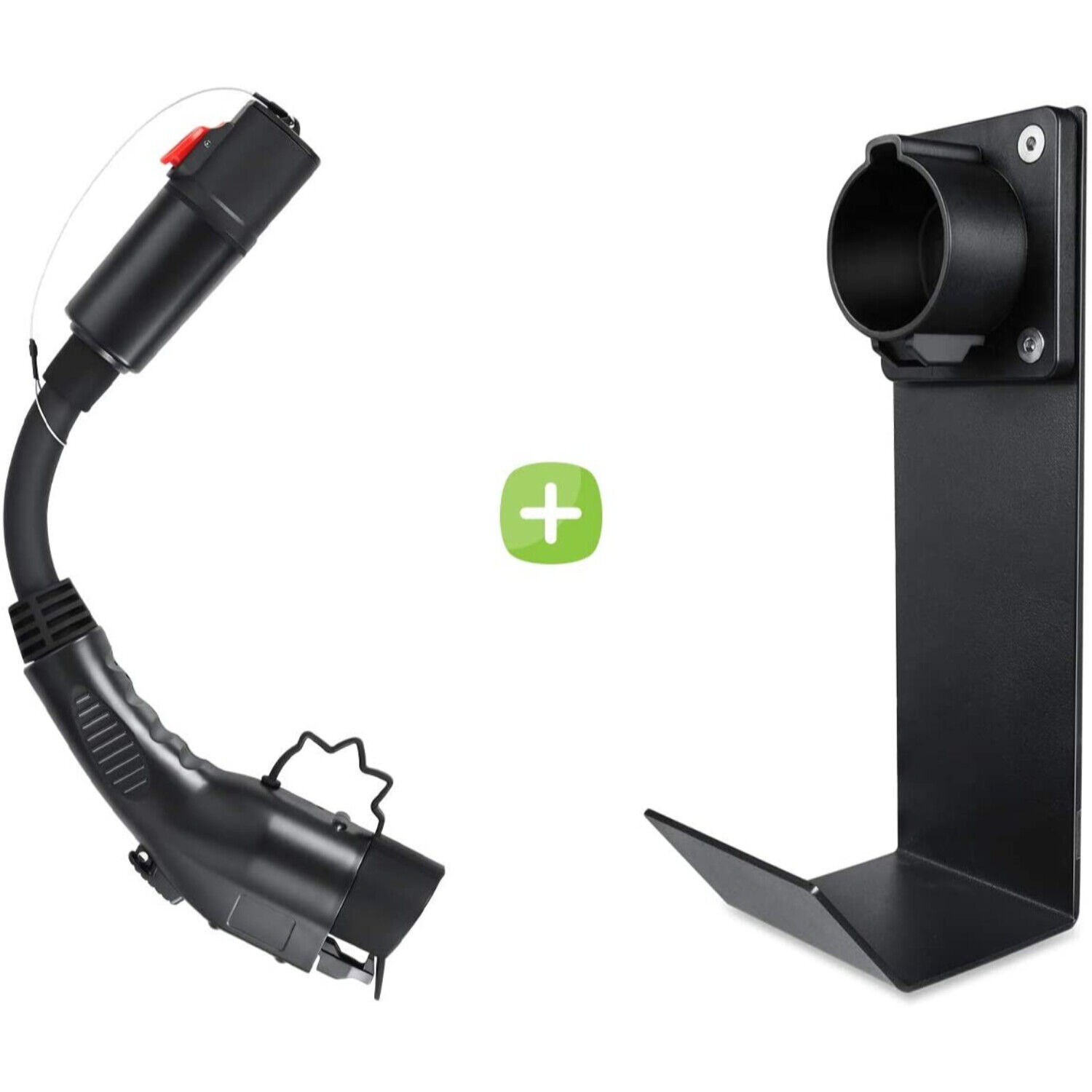 Price: 164.99 USD
Tesla Part Info:
Tesla to J1772 Adapter and Electric Vehicle EV Charger Hook Dock Cradle Bundle
Lectron Bundle – Tesla to J1772 Adapter (240V 16A Level 2) & EV Charger Nozzle Holster Dock and J-Hook Combination
PACKAGE INCLUDES: ONE (1) Tesla to J1772 Adapter & ONE (1) J1772 Electric Vehicle Charger Nozzle Hook and Dock Combo. You can charge your non-Tesla electric vehicle with your Tesla charger, by using the Tesla adapter to J1772 plug easily. Tesla to J1772 Adapter is made of high-grade, rugged materials, compact and easily accessible, and hassle-free to use. it is compatible with Tesla high powered connecter, Tesla destination charger, and Tesla mobile connecter, but not compatible with Tesla supercharger. This product with 1 year warranty by Lectron. Lectron J1772 connector holster dock & metal J-hook combo set.
Product Details
✔ TESLA TO J1772 ADAPTER – Designed to connect the Tesla charger to our adapter and plug it into your electric vehicle supporting J1772 plugs. The Level 2 charging is 3 to 4 times faster. With 40 amps of maximum current and 250V of the maximum voltage.
✔ ADAPTER COMPATIBILITY – The Adapter is compatible with the Tesla High Power Wall Connector, Destination Charger and Mobile Connector, it greatly increases your number of charging destinations. (Note: This product is not compatible with the Tesla Supercharger.)
✔ HOLSTER DOCK AND J-HOOK – This dock and hook combination is a simple addition that will have a huge impact to the outlook of your garage. Designed with the intention of keeping your space organized and to protect your charger.
✔ HEAVY DUTY – Made from high quality rust free aluminum. This unit is extremely durable and can be used in both indoor and outdoor environments. With easy installation, the holster and hook can be fixed onto most flat surfaces using the tools provided.
✔ ENJOY REAL CONVENIENCE – With this bundle compared to purchasing the Tesla to J1772 Adapter and EV Charger Dock separately. Realize huge savings vs retail price plus lifetime customer support for products Made by Lectron.
✔ Compatible with J1772 electric vehicles standard
✔ Level 2 charging capability
✔ Tesla adapter
✔ Fast charging
Portable Charge Anywhere

The Tesla to J1772 Adapter is compact and durable, the perfect charging cable for on-the-go use. Store it in the back of your trunk and charge quickly.
Quick Charging

Up to 4x faster charging with the level 2 charger. With 40 amps of maximum current and 250V of maximum voltage, charge your vehicle in just a few hours.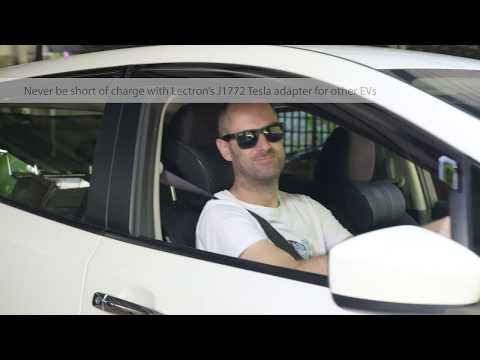 Charging Your EV with a Tesla Charger? | Lectron J1772 Adapter – YouTube
Video will open in a new window
Using the eBay App? Paste link into a browser window: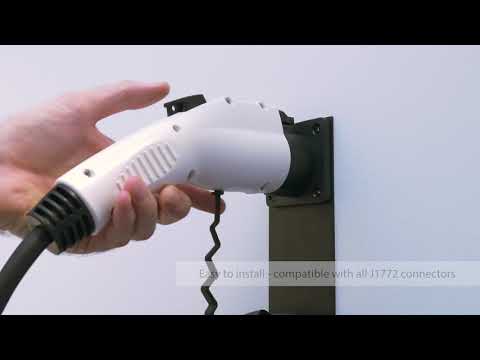 Lectron Free Yourself from Clutter with the Dock and Hook for EV Charger – YouTube
Video will open in a new window
Using the eBay App? Paste link into a browser window: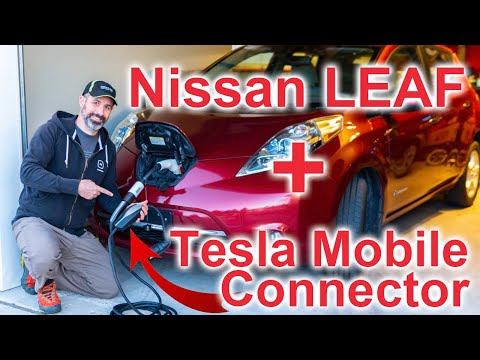 Can Non-Tesla Electric Vehicles Use Tesla Chargers? | Lectron Tesla to J1772 Adapter Review
Video will open in a new window
Using the eBay App? Paste link into a browser window:
---
Shipping Information

If you wish to order more than the available quantity, please contact us so we can fulfill your request.
We are based in the US and work with a big national fulfillment partner.
We believe free shipping should be a human right and we stand by our conviction – FREE SHIPPING WITHIN THE USA.

Feedback

We really appreciate your feedback and promise to amaze you with our products and service.
If you have any issues with the service, delivery or product, please get in touch with us and we will resolve it immediately.
If you think we did a good job, please leave us a positive review.
---