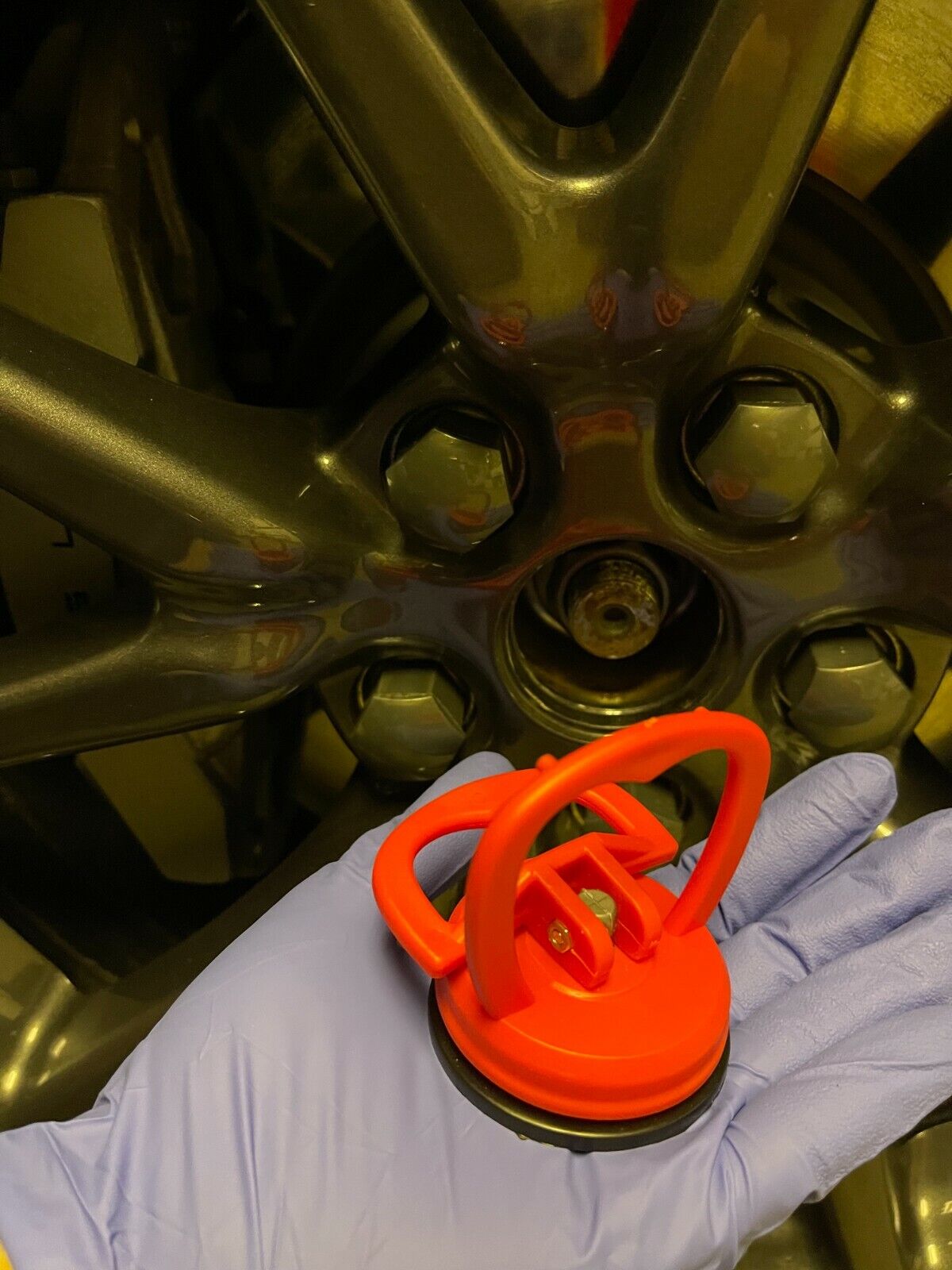 Price: 10.99 USD
Tesla Part Info:
Tesla Model Y Wheel Center Cap Removal Tool
New, fast shipping from California.
Tesla wheel center cap removal tool. Use to remove center cap from Tesla Model y aftermarket or Tesla center caps when aero covers are removed without removing wheel and without scratching wheels.
STEP 1:
Clean wheels, center cap, and suction cup with soap and water
STEP 2:
Open handles of suction cup
STEP 3:
Push tool inward, putting pressure on to the wheel cap to create a good seal
STEP 4 (optional, oftentimes the suction is strong enough to remove the center cap without this step):
Pull tool handles together
STEP 5:
Pull tool out, away from the wheel and the center cap will come out
http://allteslas.com/model-3/aero-wheel-center-cap-removal/