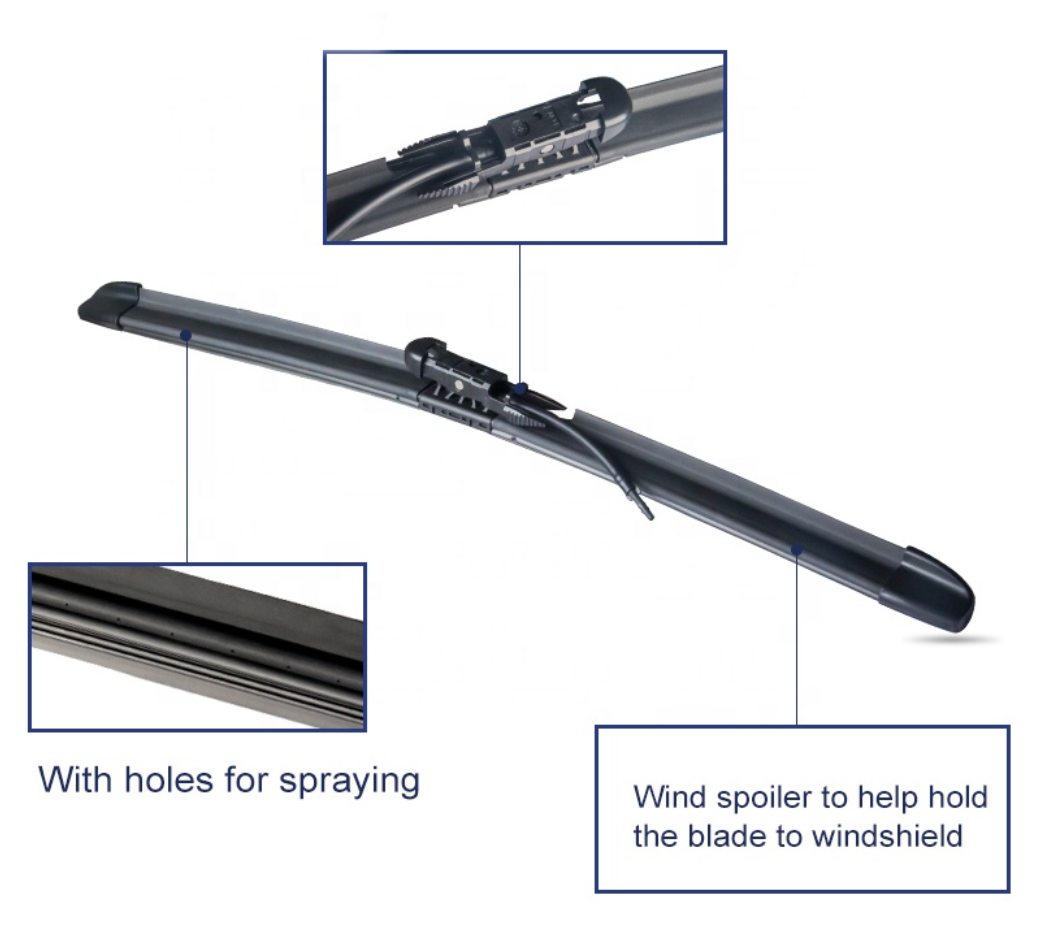 Price: 39.99 USD
Tesla Part Info:
Tesla Model X Windshield Wiper Blade (1 pair)
Wiper blades for the Tesla Model X! 
And YES! These wipers DO have water channels with tiny holes for the washer fluid!
Wiper blades for the Model X are not available in stores, nor even readily available online!
These wiper blades are made specifically for the Tesla Model X (2016-Jan2021, all variations) and include the pinch tabs, a water connection, and the hollow blade with tiny holes for the washer fluid to flow through onto the windshield. 
Each individually boxed set includes two blades: 28″ for the driver side, and 18″ for the passenger side.
Get this set and save yourself money by changing the wiper blades yourself! You may even want to keep a spare set handy! Having replacement wipers installed at the Tesla Service Center cost me over $74. Installing is not much more complicated than disconnecting the old one and reconnecting the new one; a few minutes max, if you have some idea of what you're doing. If you've never changed wiper blades before, there are several how-to videos on youtube, and even a complete novice can probably get them changed out in under 15 minutes, including the time it takes to watch the video!
I am trying to establish an assortment of hard-to-get items for various Tesla models. For example, I'm also hoping to sell key fob batteries for the Model X (but so far, I'm still trying to figure out shipping logistics for coin-type batteries). If there is anything you've had a hard time finding for your Tesla and thought "I wish someone sold these on eBay," please let me know and I'll see what I can do! 
Also, I would greatly appreciate if you could leave feedback once you've received / tried out your wiper blades so that others will know that this is a legitimate offer! Thank you!