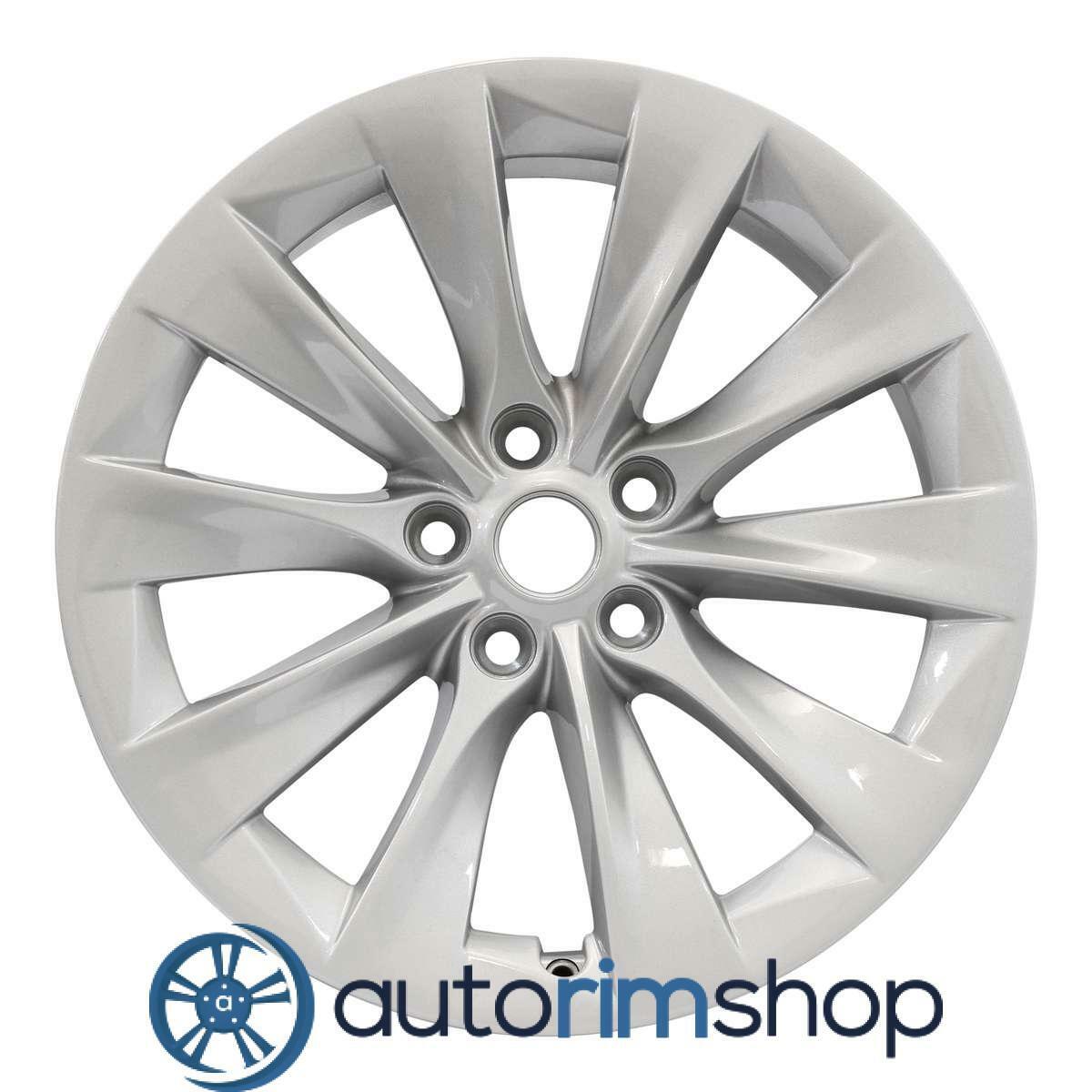 Price: 314.99 USD
Tesla Part Info:
Tesla Model S 2012-2020 19″ Factory OEM Wheel Rim Slipstream
This Factory OEM Tesla rim comes equipped on a 2012-2020 Tesla Model S. Tesla calls this wheel Slipstream. This is an aluminum wheel with a diameter of 19″ width of 8″. This Tesla Model S wheel has 5 lug holes and a bolt pattern of 120mm. The offset of this Tesla Model S rim is 40mm. The corresponding OEM part number for this rim is Tesla part number(s): 1091698-00-A; 1091727-00-B; 10593373285; 105933700A. The Silver finish on this wheel has been refinished to brand new condition. This Tesla wheel is definitely the right wheel to get your 2012-2020 Model S on the road in style.

This Tesla Model S wheel is a Factory OEM wheel. The wheel has been professionally refinished to like new condition in both quality and performance, making it a perfect match to your Tesla stock rims. All of our wheels are remanufactured to meet or exceed SAE and ASTM wheel testing standards. This ensures that not only does the wheel look like a new wheel off the Tesla assembly line, but it performs like one too.

All of our Factory OEM wheels are backed by our Auto Rim Shop guarantee. Our guarantee ensures you receive the best possible quality wheel. If you are not 100% satisfied with your purchase, we will be happy to accept a return on your Tesla wheel in unused condition within 30 days of delivery. Please just let our customer service center know and we will be happy to make things right.