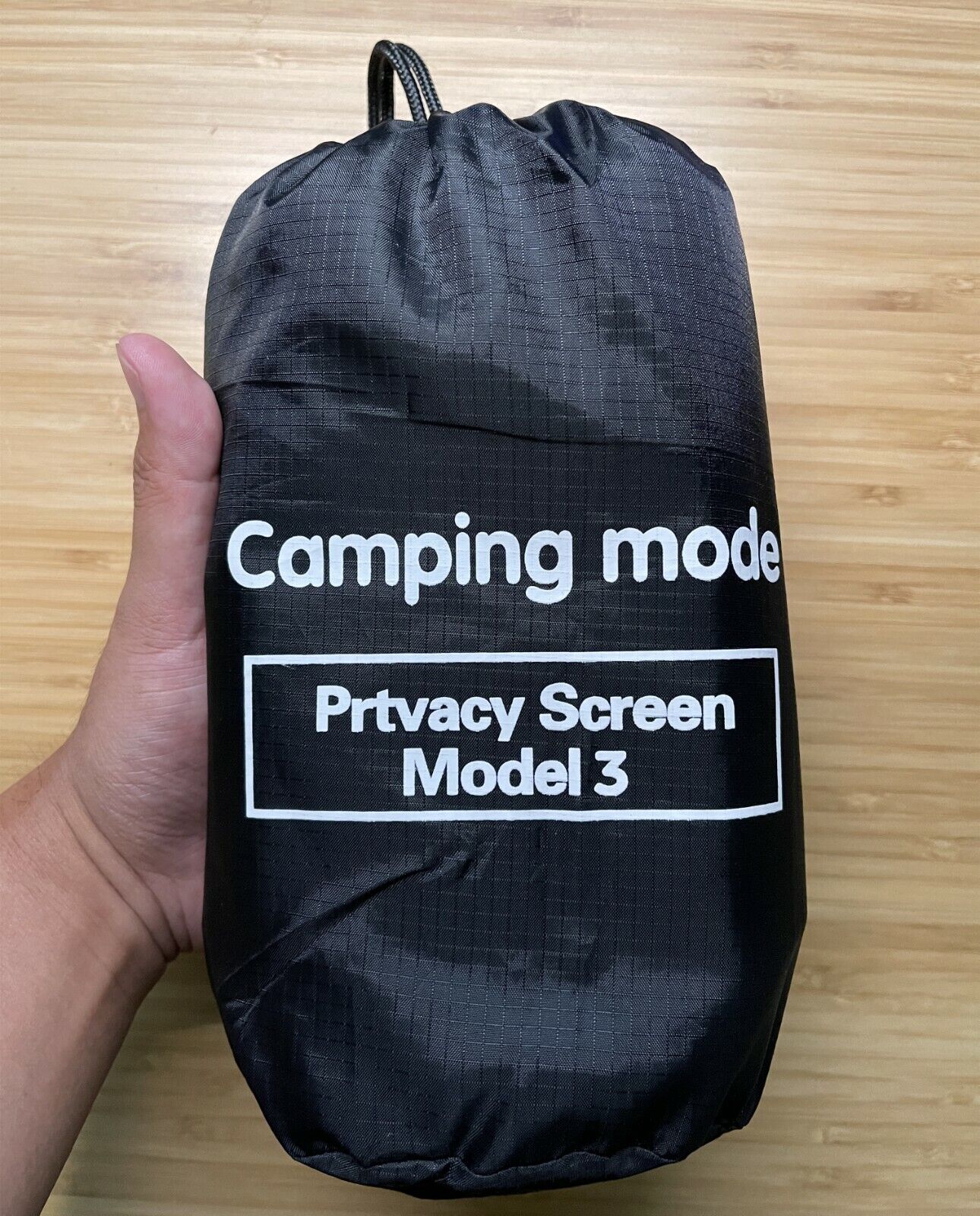 Price: 35.91 USD
Tesla Part Info:
Tesla model 3 privacy screen camping privacy curtain Privacy Interior Sunshade
Light, convenient and quick set up for this privacy protector!
Setup steps:
1. 2 hooks are for the front seats of the car. Hold the left hook and attach to the sun-visor of driver's seat as shown on picture 1. Hold the right hook and attach to the sun-visor of front passenger's seat following the same procedure. 
2. Two suction cups are for the rear windshield. Straighten the curtain and make the fabric tight, attach 2 suction cups to the left and right corners of rear windshield as shown on picture 3. 
3. Enjoy the privacy of camping mode!
What's in the package?
1x Storage bag
1x Privacy screen for Tesla model 3
2x Aluminum hooks
2x Strong suction cups