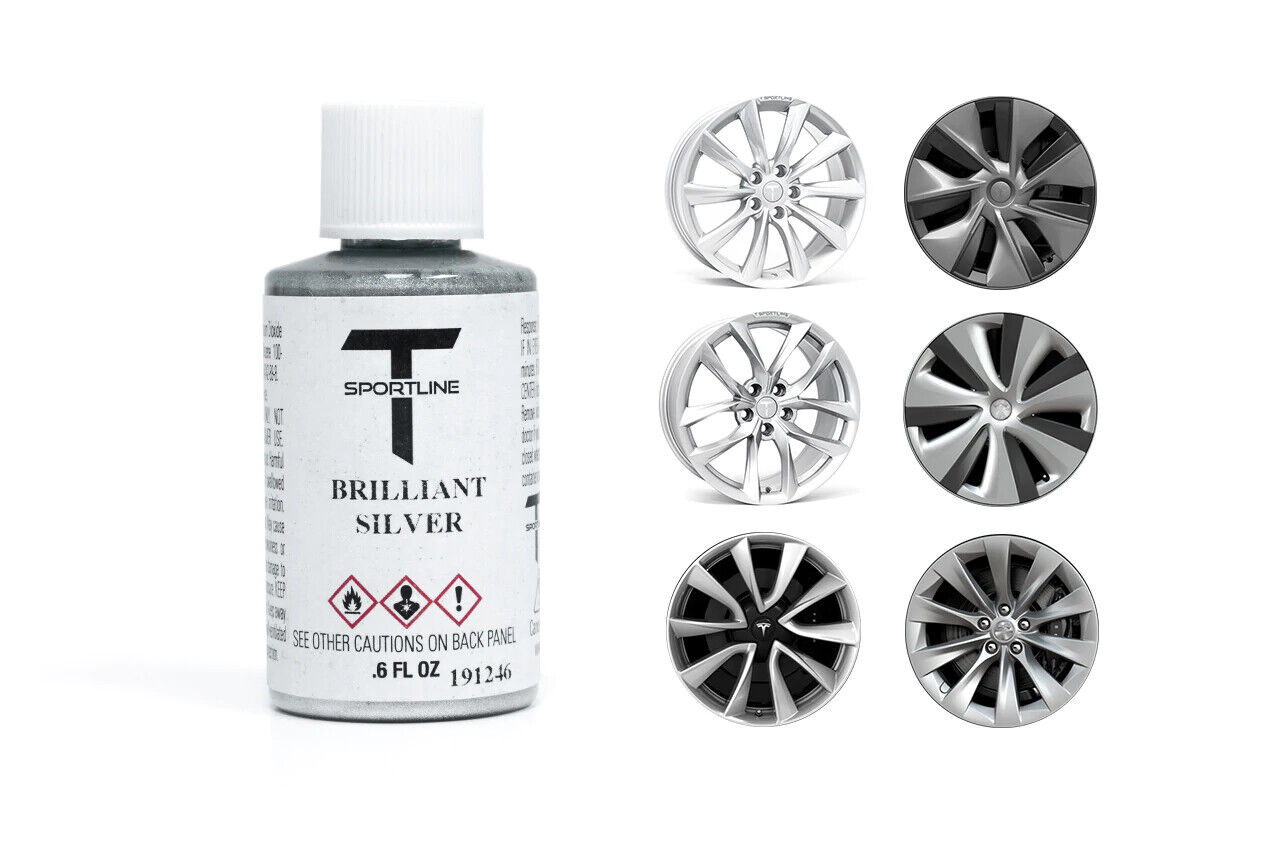 Price: 34.95 USD
Tesla Part Info:
Tesla Gemini Tempest Sport Wheel Touch Up Paint Brilliant Silver T Sportline




Tesla Wheel Touch Up Paint – Brilliant Silver by T Sportline
Please shake the bottle vigorously before use. Store in a cool, dry place away from direct sunlight.
Our T Sportline Wheel Touch Up paint is for touching up minor curb rash on T Sportline Tesla Wheels:
Will this Touch Up Paint make my wheel look brand new?
No. Not even professional wheel repair can make a wheel look perfectly brand new. Touch Up Paint is simply a band aid to make the wheel look not curbed from a distance.
HOW TO
How to repair your T Sportline Tesla Wheel with our Touch up Paint
By following these steps, you can get your T Sportline wheel looking proper from a distance without the costs of a full wheel repair.
1. Prepare your T Sportline Tesla Wheel
If you have sandpaper handy, sanding the curb rashed area of the wheel is a plus to give yourself a smooth surface to work with. After sanding, place tape around the curbed area to protect the paint around the rest of wheel.
2. Apply several coats of Touch Up Paint
Apply 1 coat of paint to the curb rashed area, then allow 10-15 minutes to dry. Repeat the same process until desired look is achieved.