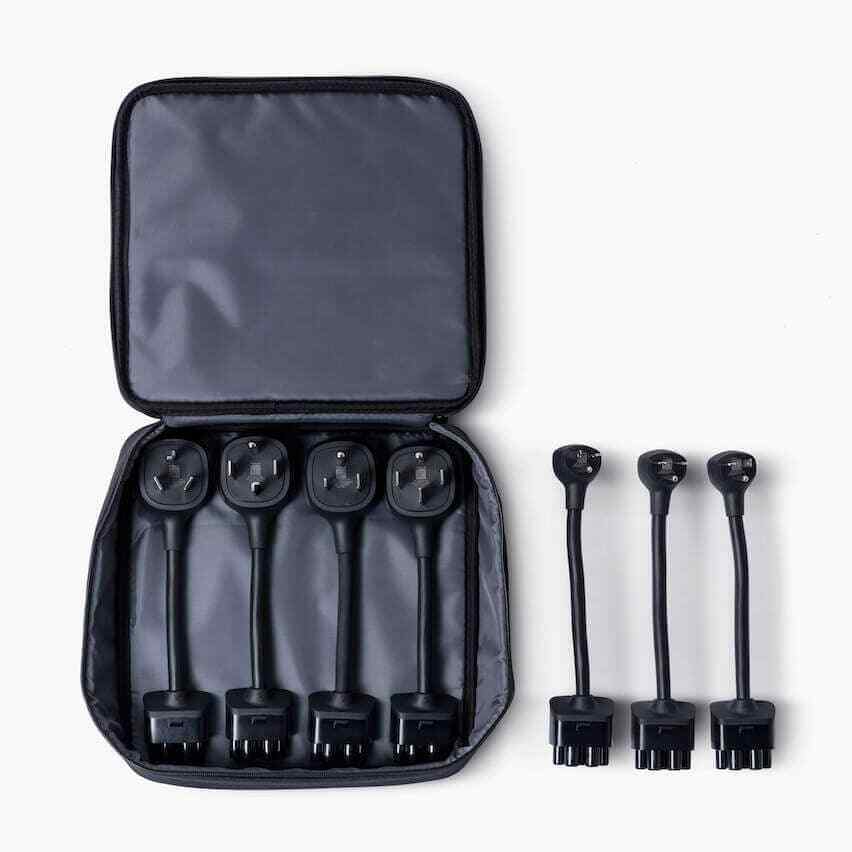 Price: 473.99 USD
Tesla Part Info:
Tesla Charger Nema Adapter Bundle New 6 adapters travel same day fedex 48 hours
Tesla Charger Nema Adapter Bundle New,  6 adapters travel work emergency kit  with black non oem  tesla bag
Sold out everywhere      winner gets 6 adapters not 7 . one is sold out  (no 14-30 )
NEMA Adapter Bundle
Maximize your charging options with the NEMA Adapter Bundle. Simply attach the appropriate adapter to your Mobile Connector, plug into the corresponding outlet and begin charging. With all seven Gen 2 NEMA Adapters in one convenient storage bag, you can charge at any available outlet, at home or on the road.
Includes: