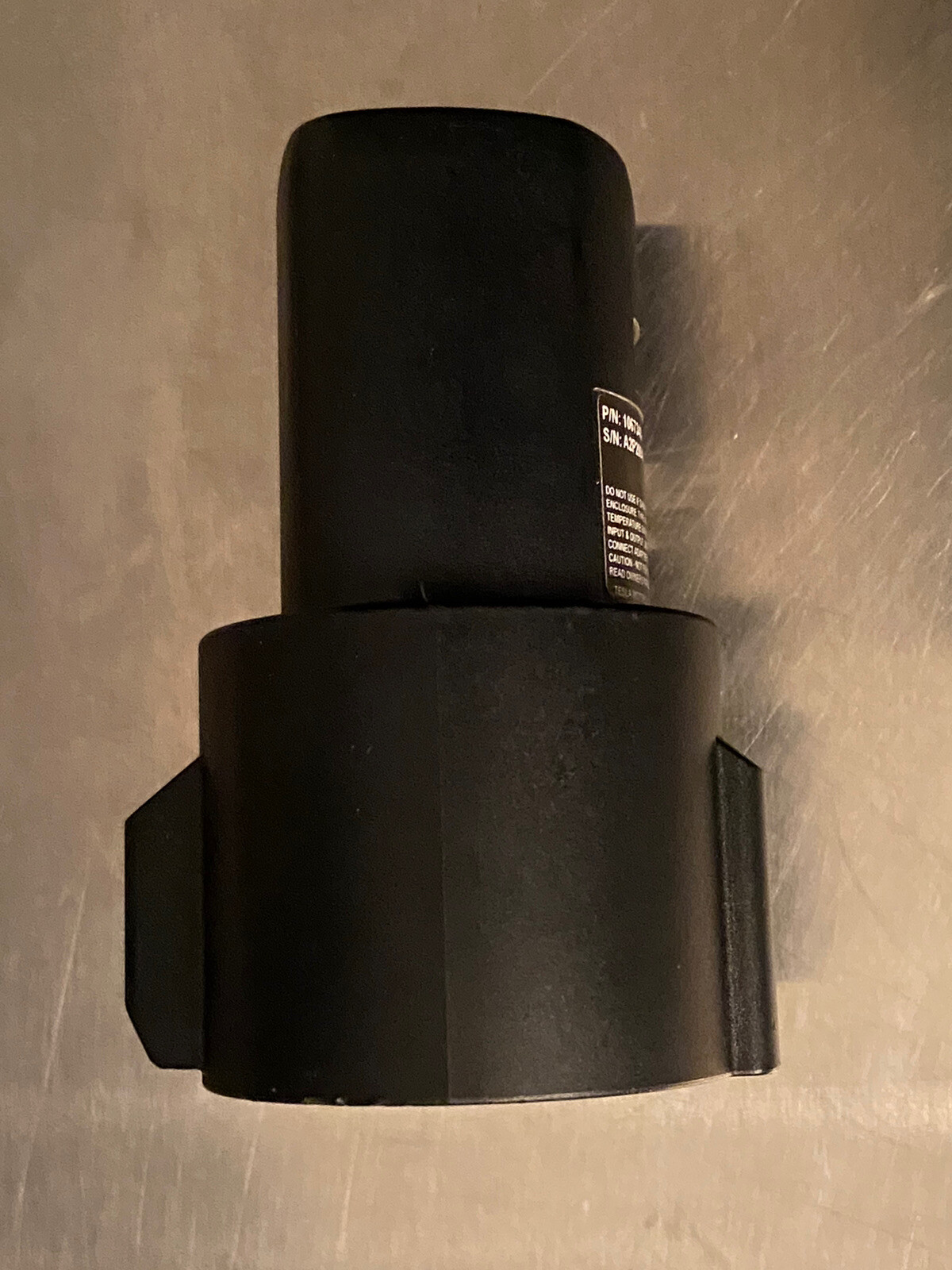 Price: 58.75 USD
Tesla Part Info:
TESLA CHARGER ADAPTER GEN 2 PUBLIC STATION FITS S/3/X Y MODELS FACTORY OEM
FACTORY  PUBLIC
STATION
CHARGING 
Adapter for Public charging stations 
which use a J1772 type of connector cable.
1067348-00-B
FITMENT IS 100%
THE BUYERS
 RESPONSIBILITY
FINAL SALE NO RETURNS
NO EXCHANGES NO BUYERS
REMORSE PLEASE BE AWARE
THE adapter is in great working condition.
This is an original OEM TESLA  part 
PLEASE CONTACT YOUR TESLA
DEALER TO MAKE SURE THIS IS THE CORRECT
PART FOR YOUR AUTOMOBILE.
THAT WILL BE YOUR RESPONSIBILITY.
THANK YOU FOR
 SHOPPING WITH US.