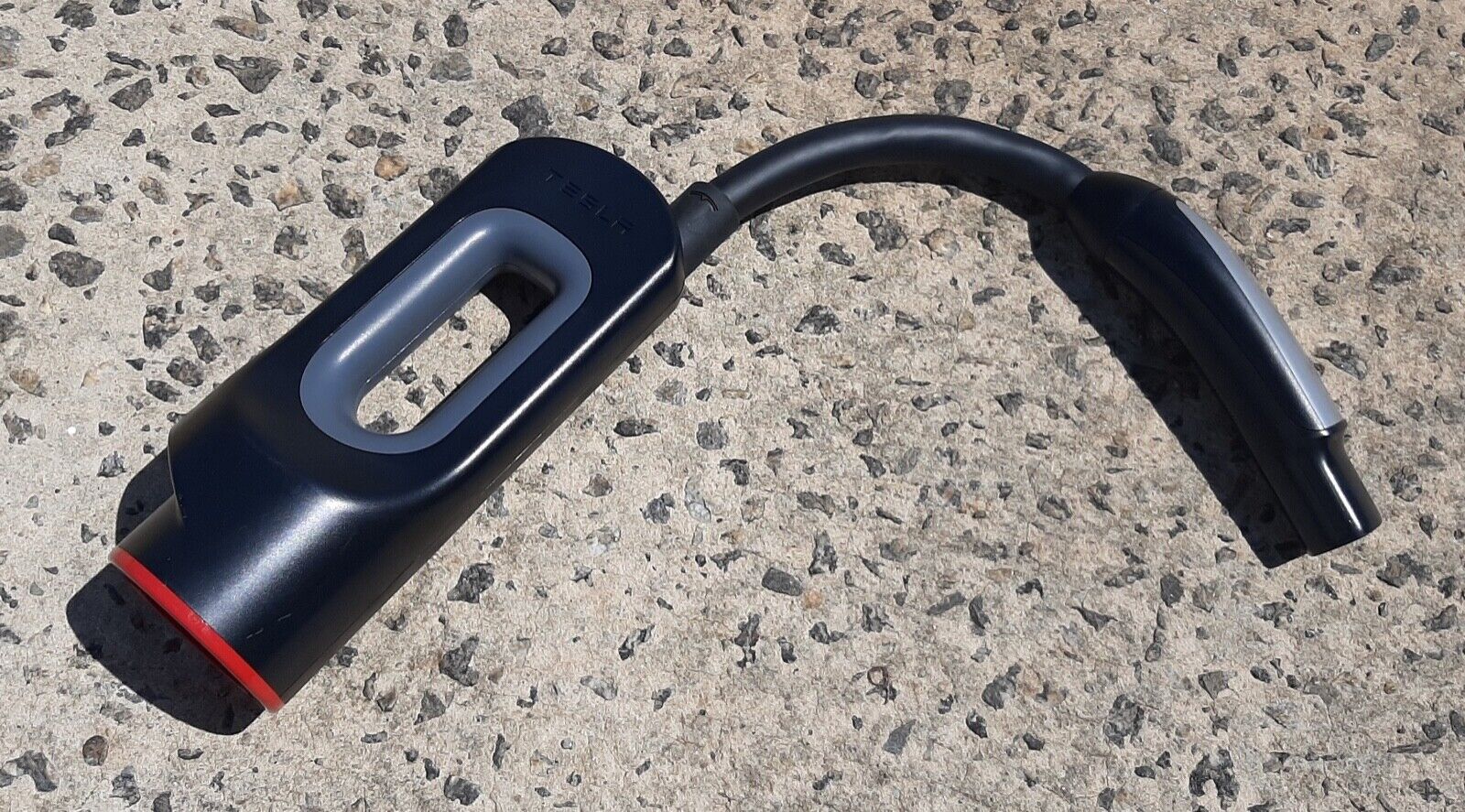 Price: 929.00 USD
Tesla Part Info:
Tesla Chademo Adapter Charger USA 1036392-10-D




This is an authentic Tesla Chademo charging adapter (original US model). It is in very good condition and works as new and without issue. Tesla no longer sells this US charger and it is quite handy to have. I have two of these chargers and now only need one, so I am selling this extra and rarely used charger. 
In addition, the original packaging from Tesla is included.
There are many free Chademo Level 3 charging options across the US (including at many Nissan dealers). This Tesla adapter opens to you unlimited access to Chademo high speed charging.
Tesla part number: 10336392-10-D 
For reference: When I used this charger it was with my 2019 Model 3 Performance and it has always worked flawlessly with great charging speed and efficiency.
I will ship within 1 business day of payment received at auction end. Original packaging IS INCLUDED. I am in the US and this item ships from North Carolina.