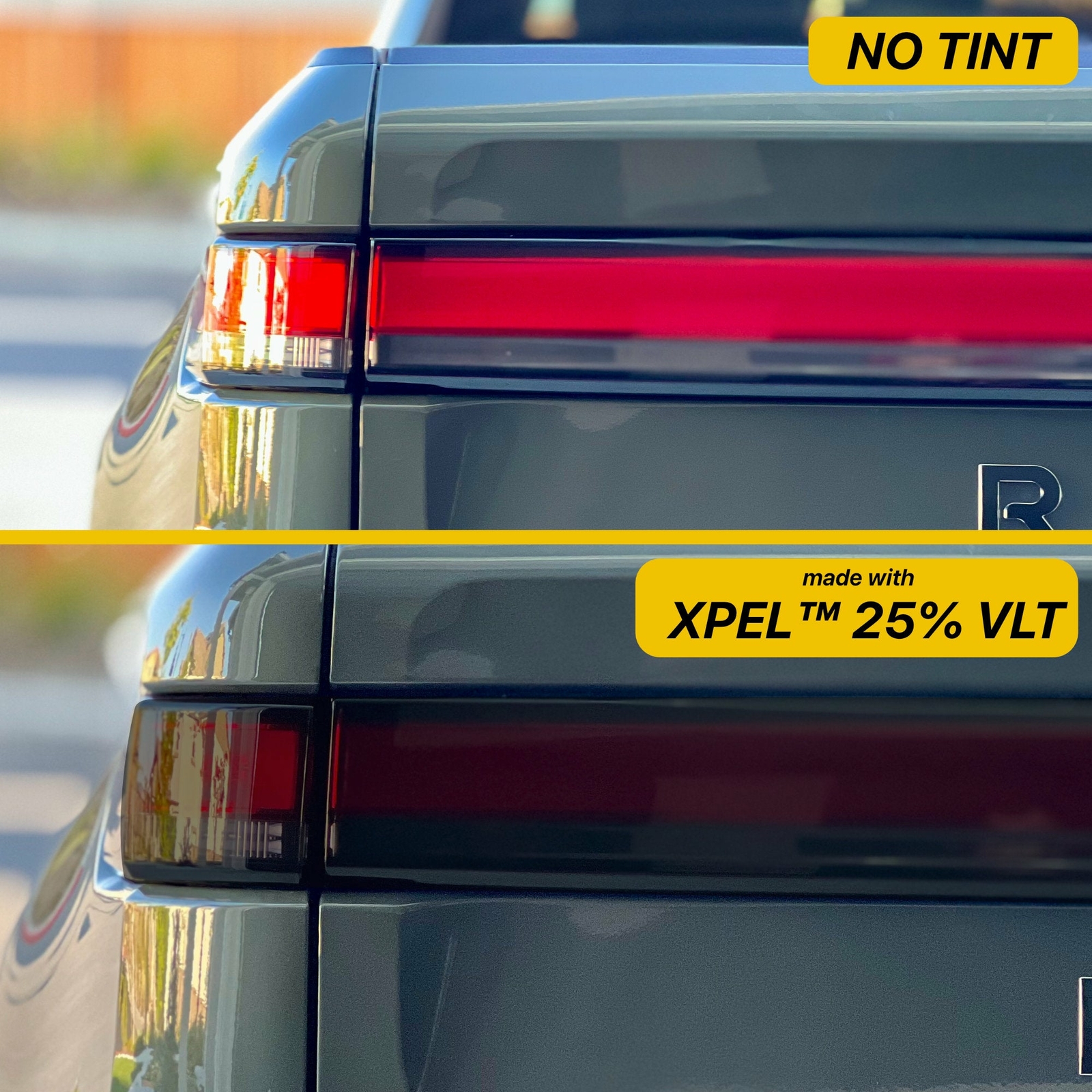 Price: 99.95 USD
Electric Vehicle Part Info:
Tail Lights Smoke Tint for Rivian R1T / R1S




Product Features
🏁

Made with ultra premium tinted PPF (8mil, self-healing, stain resistant)

💪 Install in 20 minutes. Easy to remove/replace. 
🛡 8mil tint acts as PPF and protects your headlights & fog lights from rock chips
💎 Precision cutout that doesn't require a heat gun or special skills
⚠️ Notice that to allow for easy DIY installation, this tint doesn't cover the entire body of the tail lights and the light bar. It covers the light source area and a little extra around it (on all sides), so that once installed you can't really see the film itself but at the same time, you don't need special skills and tools to wrap it around the entire body of the tail lights.
🇺🇸 Made in the USA
What's Included


5 tint cutouts – 2 per side (side + bottom reflectors) + 1 light bar
Spray bottle with soap (you need to fill it up with water)
Squeegee
Installation instructions
 ⚠️ Please check your local laws and make sure it's legal to have tinted tail lights!  ⚠️
Tints Glossary

An important characteristic of tint films is the VLT. It stands for Visible Light Transmission. It means how much of the light in the visible light spectrum will go through that film. For instance, 50% VLT means that half the light will go through the film. The smaller the VLT number, the darker the film and less light will transmit through it. 
Installation
Install difficulty: Easy 
Install time: ~ 20 min.
Fits: Rivian R1T / R1S