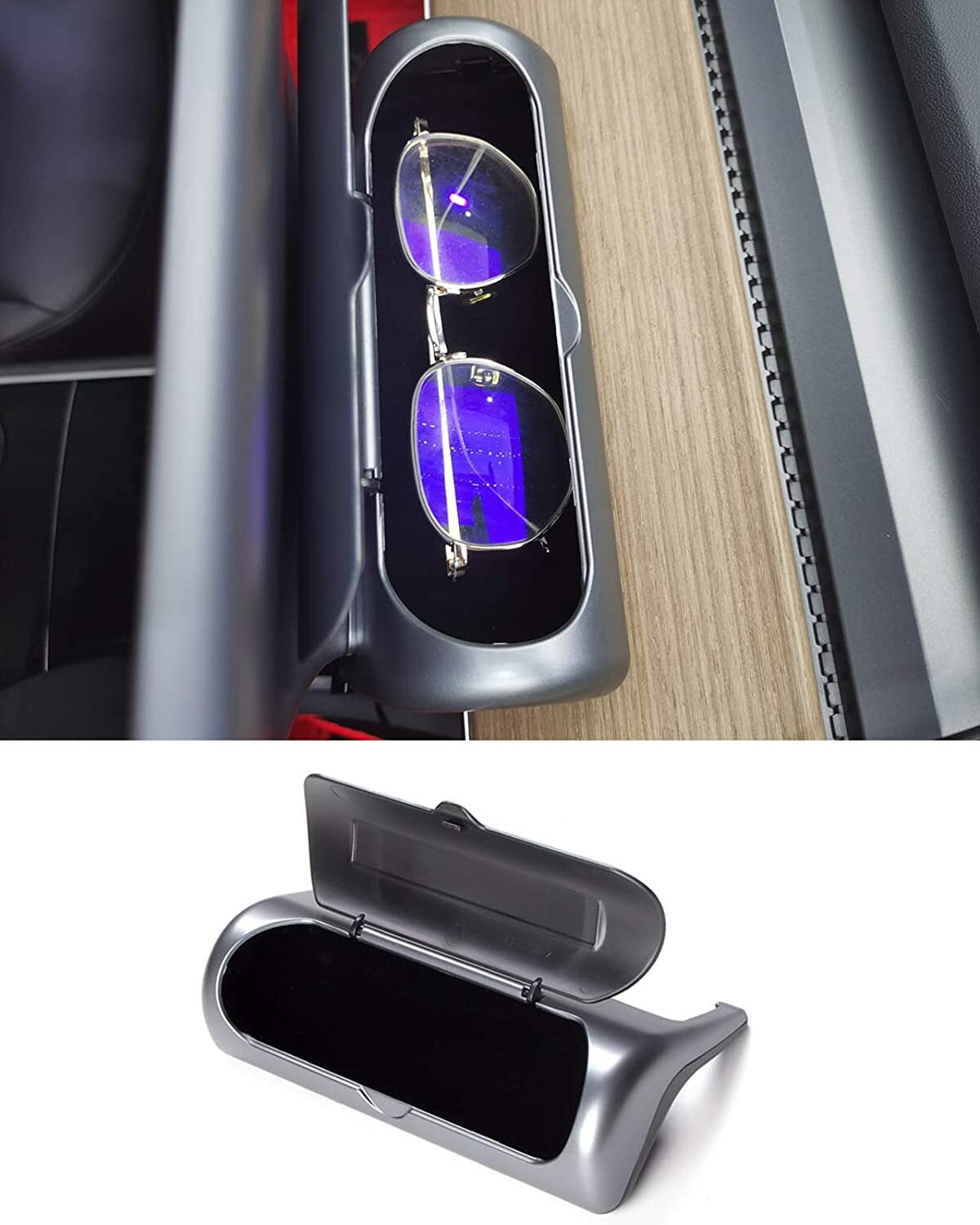 Price: 17.94 USD
Tesla Part Info:
Sunglasses Holder Fit Tesla Model 3/Y Sunglasses Case Glasses Holder Storage Box
Function:
– Custom-made Sunglasses Holder for Tesla Model Y/3
Before our sunglasses holder, the decent option for storing sunglasses was the cup holder space or the center console tray. Our glasses case is designed to be fixed on the bracket behind the Center Control Touchscreen, not occupying other space in the center console, and could easily be reached while driving.
– High Quality Material, Made of solid ABS+PC material
And has suede lining inside to protect the sunglasses from scratches. Meanwhile, the back and bracket of the glasses holder are attached with suede, which can prevent vibration while driving.
– Clamshell Design
Protect your glasses from dust. You may also keep the lid of the glasses holder open for easy access to the glasses.
The color of the glasses case is the same as the color of the touchscreen display. Perfect fit to the Center Control Touchscreen bracket, and look as though it were a factory installed part. Glasses case can store glasses with length less than 7.09 inches, width less than 2.36 inches, height less than 1.57 inches.
– Easy Installation
The installation is quickly and effortlessly and the sunglasses case can be fully removable without damaging the console. The installation step is displaying in the pictures. Before installation, put a tissue on the display screen support for easy installation and prevent the bracket from being scratched accidentally. Then clamp the bracket of the sunglasses holder on one side first, press down the bracket on the other side. After completion, remove the bottom paper towel.
Specifications:
Item For: Tesla Model 3 2017 2018 2019 2020 2021,Model Y 2020 2021
Color: Silver
Material: Plastic
Size:7.28 x 2.75 Inch
Package Content:
1 x Sunglasses Case Glasses Holder Storage Box for Tesla Model 3/ Model Y