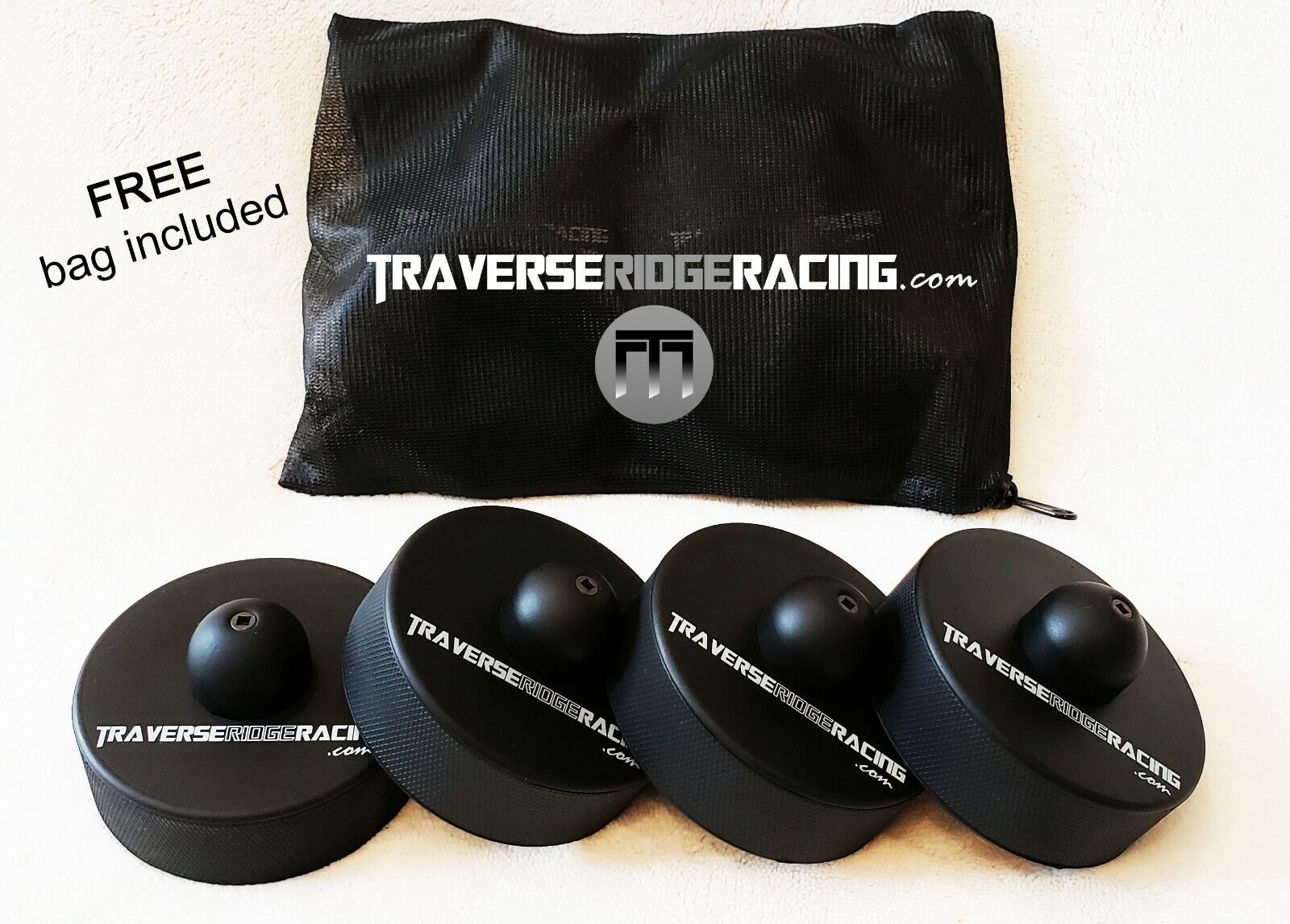 Price: 19.45 USD
Tesla Part Info:
PREMIUM Tesla Jack Pad for Model S 3 X Y HIGH DENSITY CORE (4-pack with Bag)
The PREMIUM Tesla JACK PAD exclusively from TRAVERSE RIDGE RACING! 

 – Buy with confidence from and eBay seller with nearly 100% positive ratings –  We pride ourselves in ULTRA FAST SHIPPING and EXCEPTIONAL CUSTOMER SERVICE – 

** This NEW DESIGN is better quality than our competitors – SATISFACTION GUARANTEED **
New design

 is a custom rubber cast which increases the strength and durability of your pad. Higher density than our previous pads.

The 

ultra-low profile

 gives you more clearance for your floor jack.

Metal-reinforced adapter, which inserts securely into your Tesla Model S, 3 X, or Y, and is easier to remove and less likely to be damaged upon removal.

Durable 

rubber

 design (vs. aluminum) prevents slippage of jack.

Relatively 

small, easy to store away in your trunk or frunk.

FREE 

premium storage bag included. 
These are A MUST-HAVE FOR EVERY TESLA OWNER  
**Even if you don't plan on lifting your own car, you may want to have a set of 2 or 4 on hand for the tire shop, who may attempt to jack up your car with nothing between their lift and your chassis.  
Our jack pads are designed to work with the unique lift points on the Tesla chassis. Attempting to raise your Tesla without the jack pad can cause significant damage to your battery. Even if jacks are placed at the proper lifting points, cosmetic damage will occur to the chassis if done so without an adapter (see pics).  
This adapter is made to grip and fit into any of the four jack points on the car. Unlike other billet aluminum adapters, ours are solid-core rubber to prevent the jack from slipping off.  
ONE YEAR HASSLE-FREE WARRANTY 
Our adapters are durable and satisfaction is guaranteed.  
We also offer lug caps, aftermarket wheel adapters for Performance Model 3 and Model Y, and a very unique True Turbine wheel and tire set for your Model 3/Y. See our other listings.  
Search "Traverse Ridge Racing" on eBay or go to TraverseRidgeRacing.com for more information.