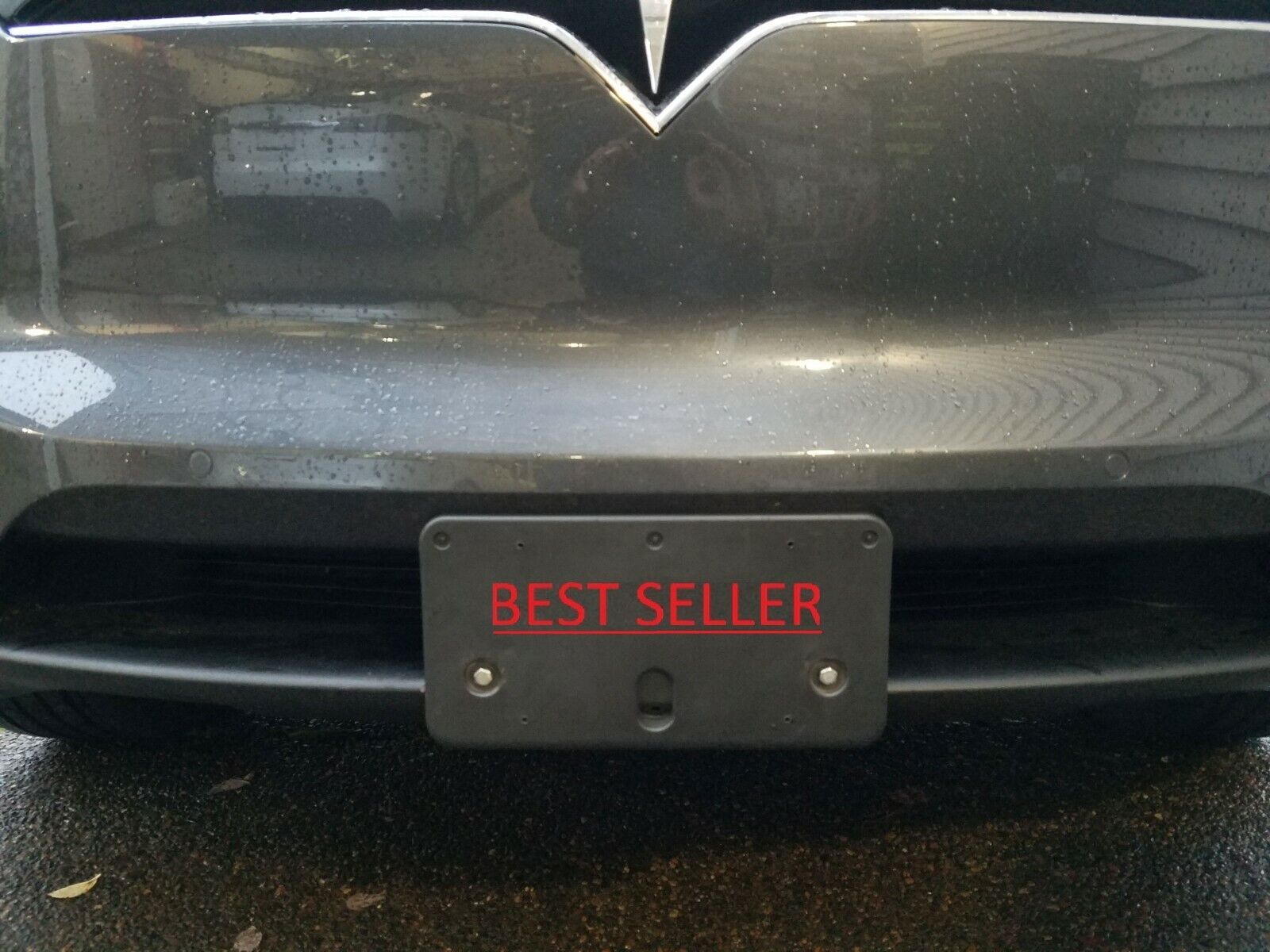 Price: 12.99 USD
Tesla Part Info:
No-Hole Tesla Model X Front License Plate Installation kit (Stainless Steel)
NOTE: Kit doesn't include plate holder shown in the picture. You need to have Tesla supplied Plate holder with screws that came with your car (generally found in frunk/trunk on delivery). If you don't have one, reach out to your nearest Service Center. 

Kit contains stainless steel fasteners (non-rust/non-corrosive automotive grade stainless steel, PATENT PENDING) to install front license plate holder in Model X. BEWARE OF IMITATORS – THEY OFFER PAINTED STEEL/STAINLESS STEEL SOLUTIONS which will rust even faster due to GALVANIC CORROSION and plates will off.
This solution spreads the tension induced by fastener across many louvers and hence won't break them. Other solutions uses fasteners (hooks has been PROVEN to snap the plastic louvers as described by article in Tesla Motor forum) that would damage the louvers over time. Please see the pictures posted by one of competitors customers.
Doesn't affect car performance in any way. Sturdy and won't move around at highway speeds or automatic car washers. 
No holes to drill and original factory condition is preserved. 
Fasteners are protected by high quality silicone rubber and won't scratch or damage vehicle. Plate holder from Tesla is smooth plastic and hence will not damage the paint. FOAM tape included with the kit for those who are concerned and don't have paint protection film or ceramic coating on the bumper.
No more protruding brackets like other brands, flushes with bumper, aesthetically pleasing.
Easy to Install and remove.
Tested on seller's Model X for more than 4 years and over 5000 kits sold in total. 
Easy to follow installation instructions provided with purchase. Owners can install themselves using household tools in a short time (approx. 10 mins).
Video Review from "Now you know",