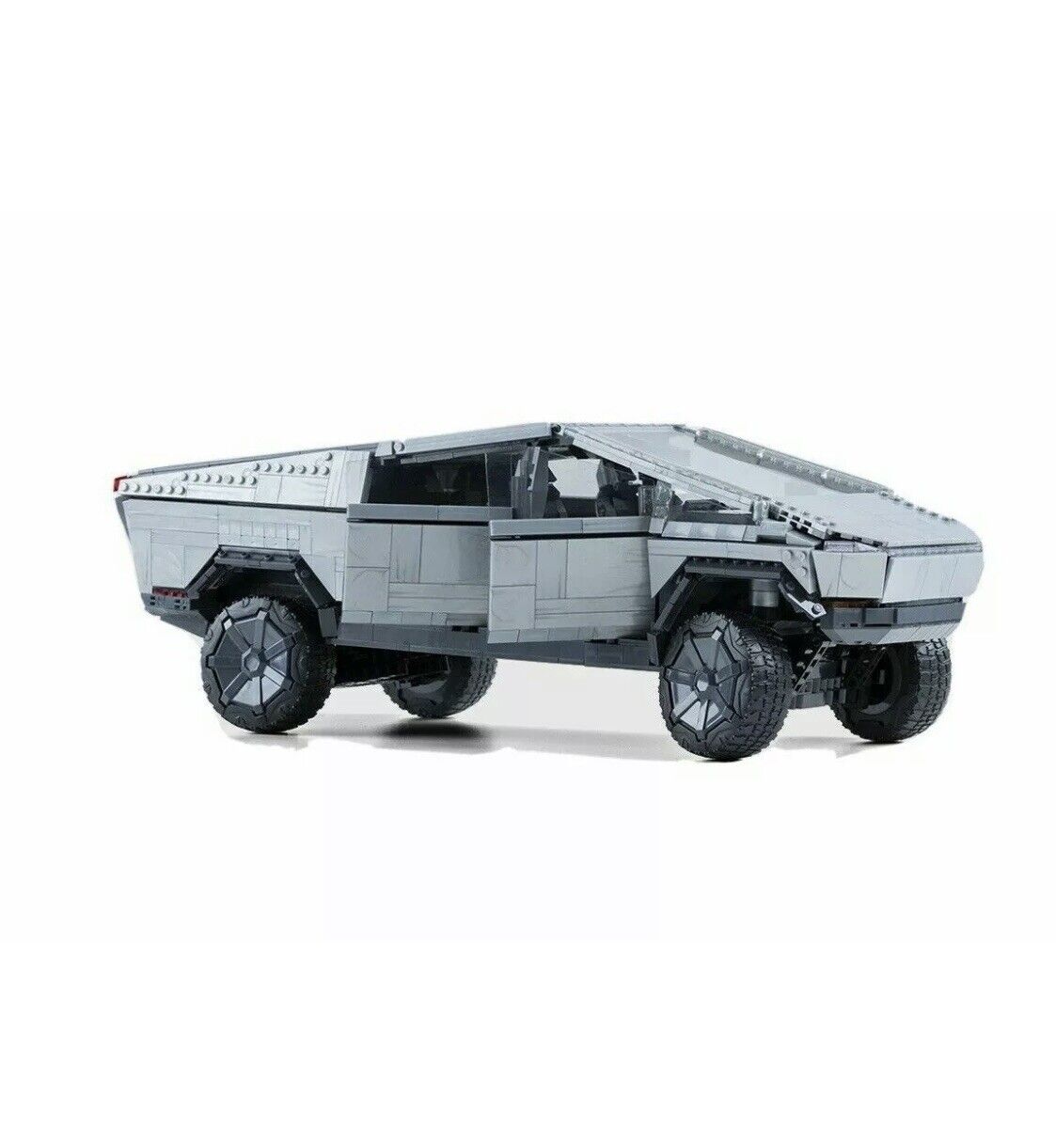 Price: 500.00 USD
Tesla Part Info:
Mattel Creations MEGA Tesla Cybertruck 2021 IN HAND READY TO SHIP 3283 PIECES
Mattel's Limited Edition Tesla Collab Cybertruck Lego Kit! This kit is over 3000 pieces! This is a PRE-ORDER. The truck becomes available 10/15/21. Once I receive the item from my pre-order ticket in the mail I will ship this out to you via USPS Priority Mail with tracking info/# as soon as possible to you. Please be patient with the pre-order process. Sometimes shipping can take days, weeks, or even months for these exclusive RLC items. Feel free to message me if you have any questions!
*BUILD THE TRUCK OF THE FUTURE*
Everyone at MEGA loves the Cybertruck as much as you do, so we are excited to introduce you to our latest iteration, the MEGA X Cybertruck. It is a one-of-a-kind building experience that culminates in an iconic, display-worthy model of the new Cybertruck that only MEGA can give you.
Inspired by the original designs from Tesla's upcoming release, we created a MEGA X Cybertruck you can build brick by brick and customize to reveal different hidden features that can only be discovered while you build it.
*ATTENTION TO EVERY DETAIL*
The MEGA designers are committed—even obsessed—with making this model as true to form as possible . With over 3,000 pieces in this building set, you will be able to discover all the details like the sharp-angled exoskeleton, adjustable air suspension, armor glass windows, and even more Easter eggs while you put this brick model together. This buildable MEGA X Cybertruck is the pinnacle of our devotion and literally puts the future in your hands.
50cm (19.7in) in length x 19cm (7.5in) in width x 17cm (6.7in) in height
*BUY with confidence! 100% feedback rating.