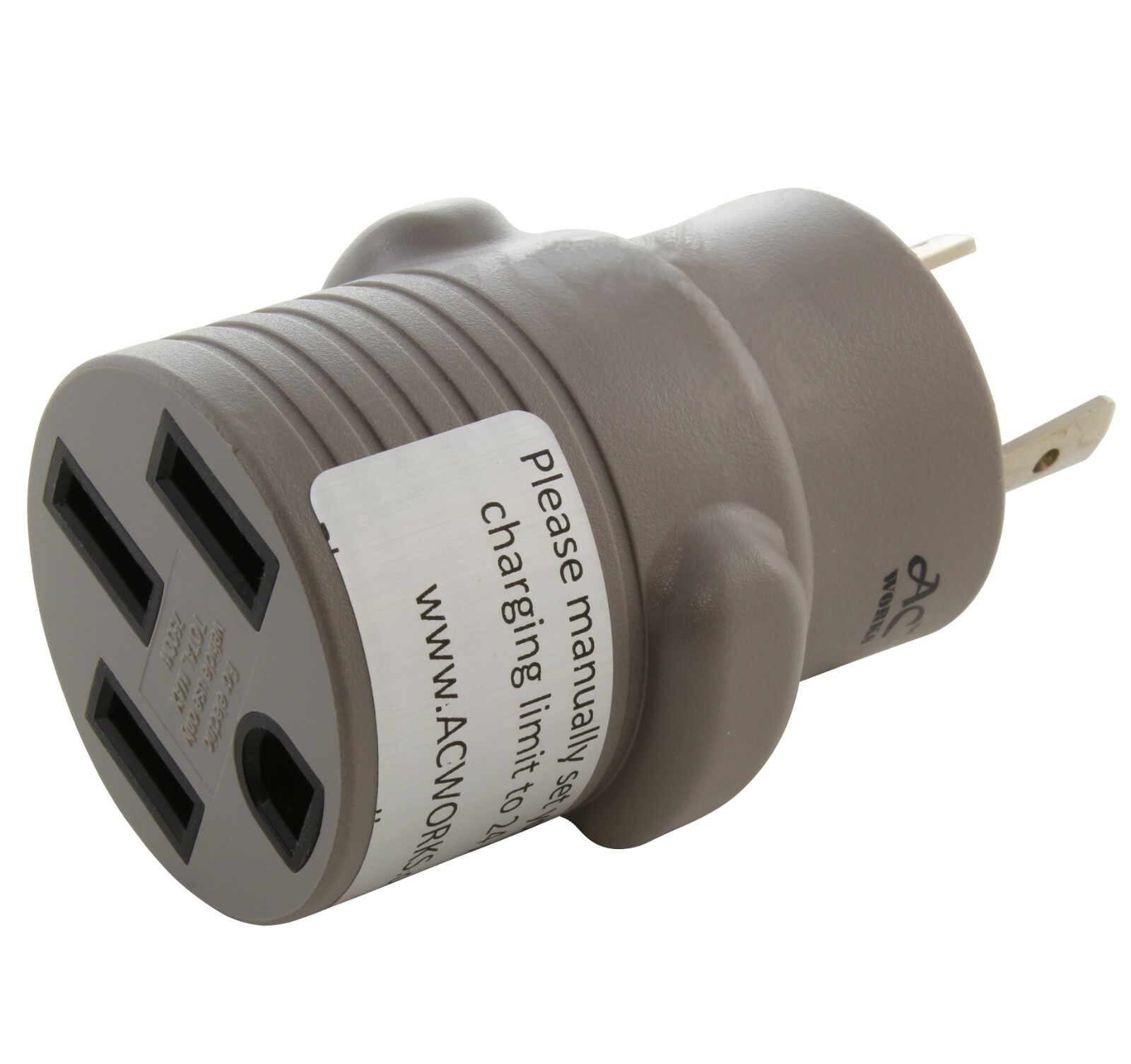 Price: 52.99 USD
Tesla Part Info:
Level 2 EV Charging Adapter for Tesla NEMAL 6-30P to NEMA 14-50R by AC WORKS®
This AC WORKS® brand electric vehicle charging adapter is compact and durable.  The adapter is a NEMA L6-30P to NEMA 14-50R.  The NEMA L6-30P is a 30 Amp, 250 Volt locking male plug.  This allows you to charge from a 30 Amp, 250 Volt, NEMA L6-30R industrial outlet.  This adapter is wired specifically for compatibility with a Tesla charger.  This product includes a 5-year limited warranty.  If you would like a copy of the warranty information, please send us a message, and we will be happy to supply you with a copy.
Uses
This compact EV charging adapter for Tesla cars is great for charging with an industrial outlet. It is compatible with both Gen1 and Gen2 mobile connectors.
It would mean a lot to us if you could provide a review for this product. If you can, please share what equipment or appliance you powered with our product. We love to learn about the different ways our adapters and cords can be used. Thank you for shopping with AC Connectors!