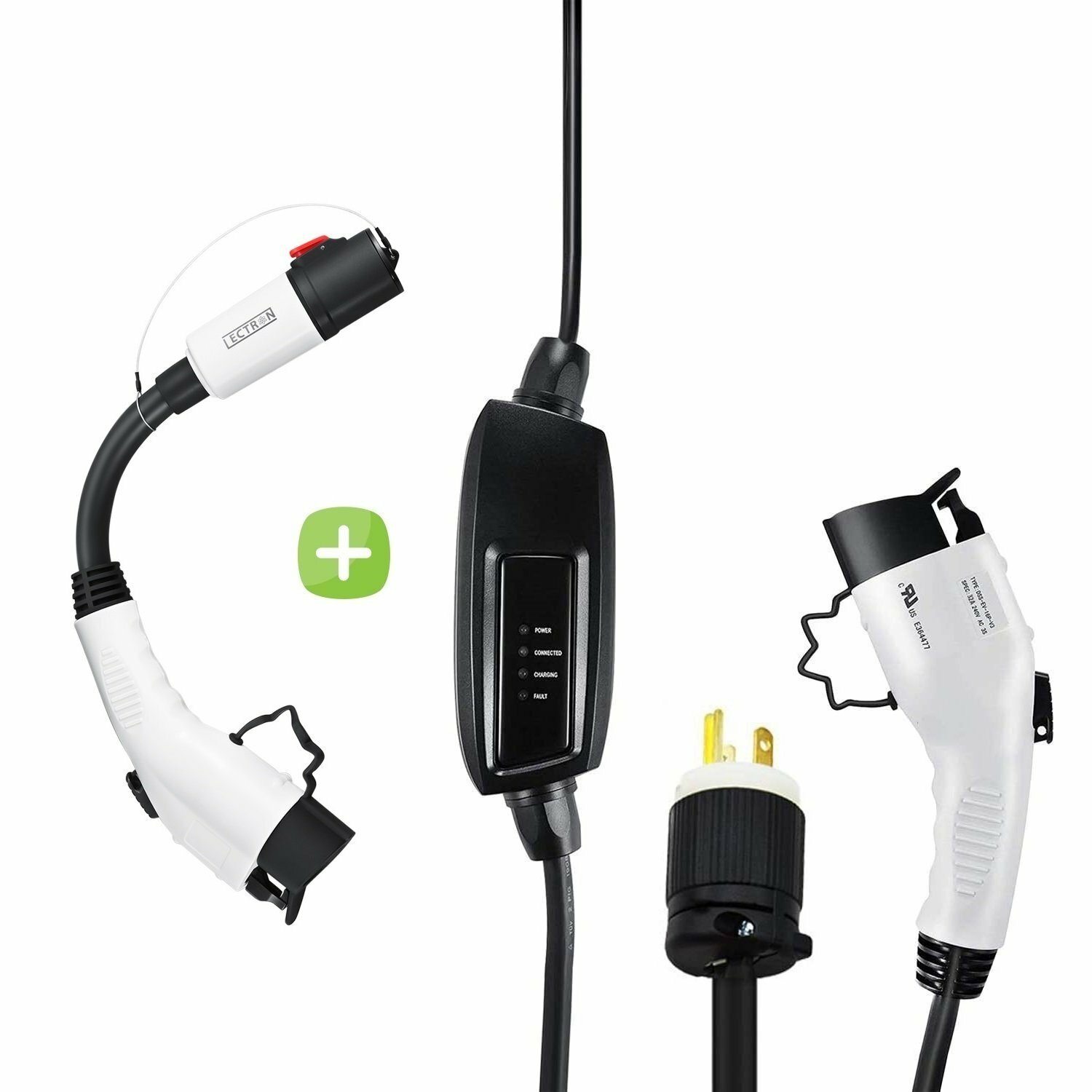 Price: 299.99 USD
Tesla Part Info:
J1772 Adapter Charger Bundle – J1772 to Tesla Adapter, 16A NEMA 6-20 EV Charger
ONE BUNDLE TO CHARGE YOUR J1772 EV ON THE ROAD AND AT HOME. PACKAGE INCLUDES: ONE (1) 16A J1772 NEMA 6-20 Charger & ONE (1) Tesla to J1772 Adapter (White). Charge 3x faster than a normal wall outlet, and works with most electric vehicles. It is portable and easy to store. The charger with NEMA 10-30 Plug and 21FT long cable. You can charge your non-Tesla electric vehicle with your Tesla charger, by using the Tesla adapter to J1772 plug easily. Tesla to J1772 Adapter is made of high-grade, rugged materials, compact and easily accessible, and hassle-free to use. it is compatible with Tesla high powered connecter, Tesla destination charger, and Tesla mobile connecter, but not compatible with Tesla supercharger. This product with 1 year warranty by Lectron.
Product Details
✔ NEMA 6-20 EV CHARGER – The 16A NEMA 6-20 Plug has an input power of 240V AC. You may attach it to a standard outlet for Level 2 charging.The LED indicator lights show you where your car is across various charging levels. It alerts you if a fault is discovered.
✔ ONE CABLE FITS ALL – The Charger utilizes the standard J1772 charging protocol with extra-long 21ft cable, compatible with all electric vehicles and plug-in hybrid vehicles. Perfect for users who own more than one electric vehicle or buildings with EV charging docks.
✔ TESLA TO J1772 ADAPTER – Designed to connect the Tesla charger to our adapter and plug it into your electric vehicle supporting J1772 plugs. The Level 2 charging is 3 to 4 times faster. With 40 amps of maximum current and 250V of the maximum voltage.
✔ COMPATIBILITY – The Adapter is compatible with the Tesla High Power Wall Connector, Destination Charger and Mobile Connector, it greatly increases your number of charging destinations. (Note: This product is not compatible with the Tesla Supercharger.)
✔ ENJOY REAL CONVENIENCE – With this bundle compared to purchasing the EV Charger and Adapter separately. Your EV can be charged at home/garage, or when you are traveling, and you can still have easy access to most of the charging stations nearby especially the Tesla ones.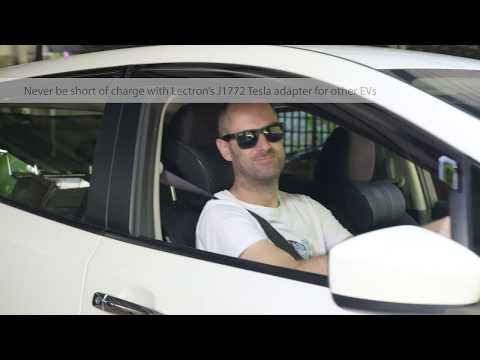 Charging Your EV with a Tesla Charger? | Lectron J1772 Adapter – YouTube
Video will open in a new window
Using the eBay App? Paste link into a browser window: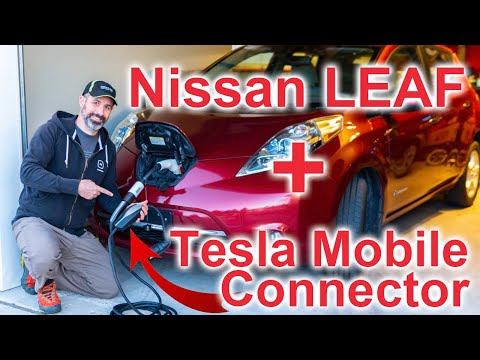 Can Non-Tesla Electric Vehicles Use Tesla Chargers? | Lectron Tesla to J1772 Adapter Review
Video will open in a new window
Using the eBay App? Paste link into a browser window: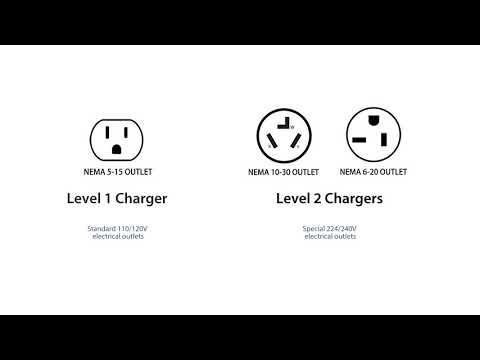 LECTRON Charge Fast with the Level 2 EV Charger – YouTube
Video will open in a new window
Using the eBay App? Paste link into a browser window:
---
Shipping Information

If you wish to order more than the available quantity, please contact us so we can fulfill your request.
We are based in the US and work with a big national fulfillment partner.
We believe free shipping should be a human right and we stand by our conviction – FREE SHIPPING WITHIN THE USA.

Feedback

We really appreciate your feedback and promise to amaze you with our products and service.
If you have any issues with the service, delivery or product, please get in touch with us and we will resolve it immediately.
If you think we did a good job, please leave us a positive review.
---