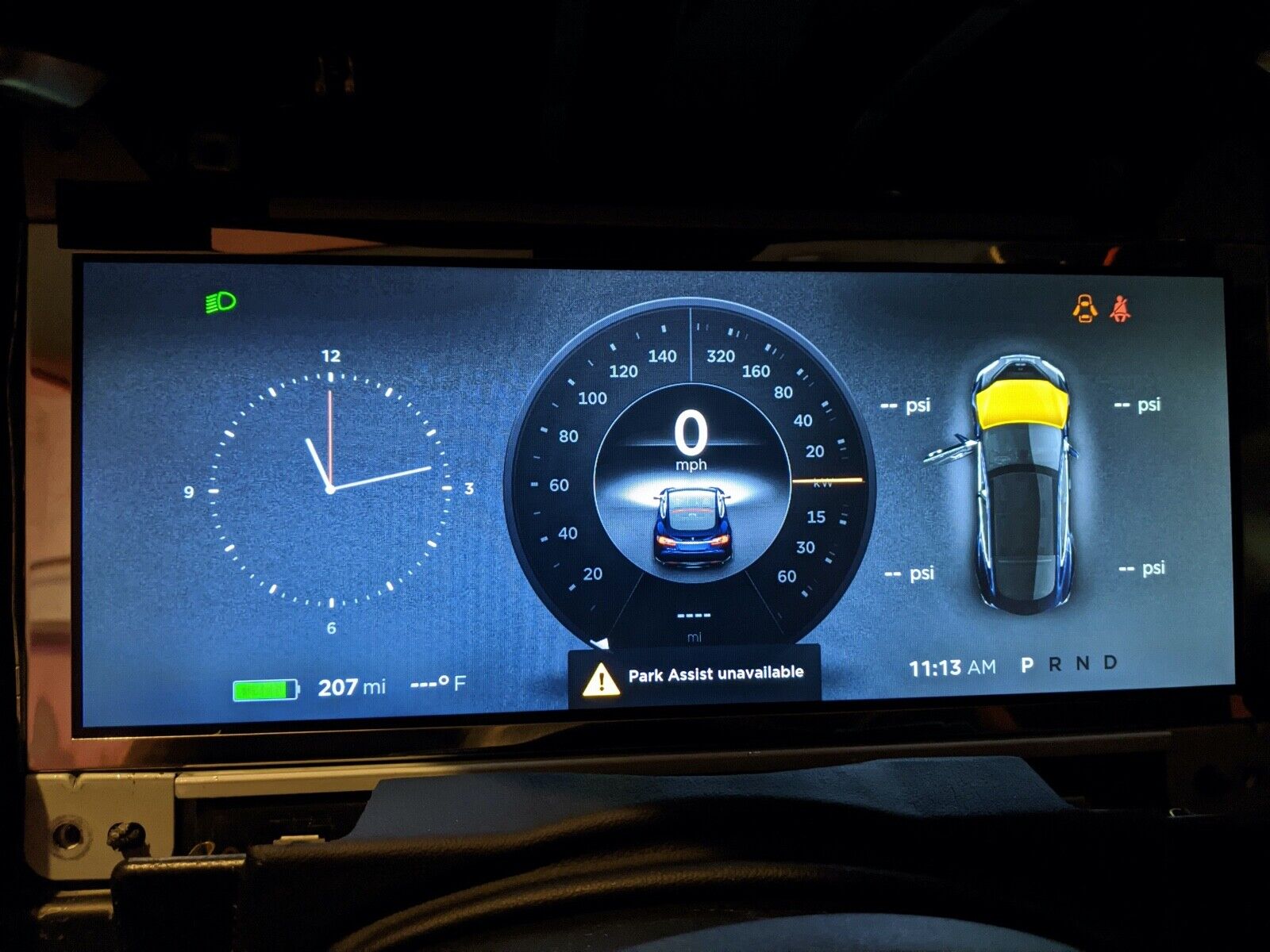 Price: 299.00 USD
Tesla Part Info:
Gen 1 Tesla Model S Instrument Cluster Screen 1039357-00-C 1004788-00-C
Brand New first generation Instrument Cluster to replace your bubbled leaking Model S screen.
Screen replaces Tesla screen on P/N 1039357-00-C 1004788-00-C
**2012-2014 is not exact, as some years and models have different factory configurations if you have questions please contact us.
These replacement screens are not the OEM Tesla part, because Tesla does not make or sell this part. They are the screens that Tesla purchases to make the entire assembly including the housing and the drivers to make the screen work.
To remove screen follow DIY instructions in DIY section or our YouTube video at ReelDealEV.com, it is simple plug and play with common tools. No need for new software, or going to the Tesla Service Center.