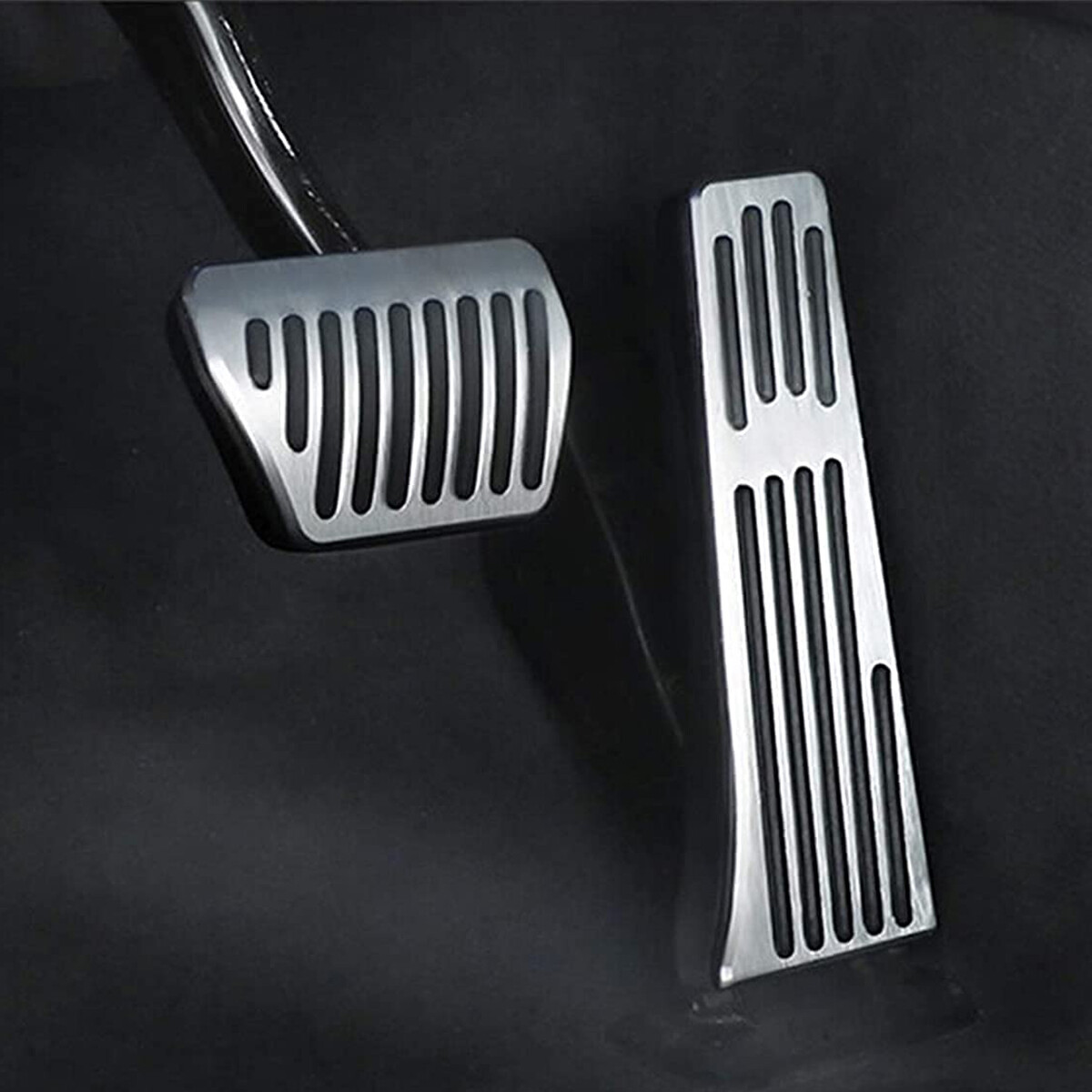 Price: 29.89 USD
Tesla Part Info:
Foot Pedal Pads Brake Gas Foot Rest Pedal for BMW 1 2 3 4 5 6 7 Series X3 X4 X5
Feature:
Weight: 350 g  
Color: Silver
Material:  Aluminum Alloy + Rubber
Condition: High Quality & 100% Brand New
Fitment:
Attention: Not fit for M4 M5 M6!
Fit for BMW with Automatic Transmission:
For BMW 1 Series F20/F21 2012-2019
For BMW 2 Series Coupe/ Convertible (F22/ F23)-228i/230i/ M235i/ M240i 2014-2020
For BMW 3 Series (F30/F31/F34/G20/G21)-320i/ 328i/ 330i/ 335i/ 340i/ 328d/ 330e/ M340i 2013-2020
For BMW 4 Series (F32/F33/F36) – 428i/430i/435i/440i 2014-2020
For BMW 5 Series (G31) – 530i/535i/540i/530e/540d  2017-2020
For BMW 6 Series (F06/F12/F13) – 640i/650i  2016-2020 
For BMW 7 Series (G11/G12) – 740i/750i/740e/745e 2016-2020
For BMW X3 (F25/G01)- 20i 28i 35i  2016-2020
For BMW X4 (F26)- 20i  2017-2020
For BMW X5 (F15/F85) -30d 35i 50i 2014-2020 
For BMW X6 (F16/F86)-30d 40d 50d  2015-2020 
For BMW X7 (G07)-40i 50i  2019-2020
1. The car pedal cover is made of high-quality aluminum alloy and TPE rubber, and the surface is brushed, which will never rust.
2. Easy to install. No need to drill, no need to weld.
3. TPE non-slip rubber strips increase the friction coefficient of the pedals and filter the sand and water of the soles, making your driving safer.
Packing Including:  Gas Pedal Cover x 1 + Brake Pedal Cover x 1