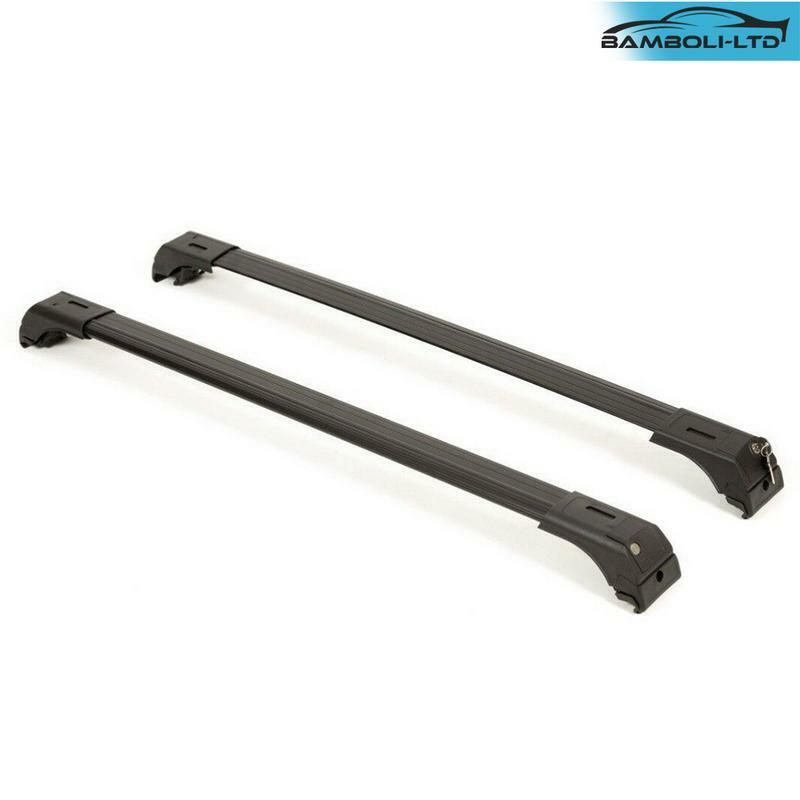 Price: 123.40 USD
Electric Vehicle Part Info:
FIT FOR KIA NIRO EV BLACK TOP ROOF RACK CROSS BAR CROSS RAIL LOCKABLE 2017-UP
BAMBOLI LTD Roof Racks Lockable Cross Bars Carrier Cargo Racks Rail Aluminium Black Set Fit for KIA NIRO EV 2017-UP
This is a very high-quality aftermarket item made with the highest German standards of quality and comes with one year warranty(lifetime warranty against rust and corrosion). These lockable roof rack cross bars made from Lightweight and very Durable Highest Quality Series 6063 Aluminum. Suitable for the vehicles with the raised / factory roof rails already fitted. Installation is simple, and can easily be installed by yourself(if you are not sure how to install, please contact us before you start) No cutting no drilling needed for the installation. We guarantee the best price for this quality. The manufacturer is a supplier for more than 150 Automobile Brands.
– NO DRILLING, NO CUTTING
– This Item Has Lock System, Safer Than Ever
– Absolute Durability and Resistance for World Climate
– Durable Under Harsh Cold or Hot Weather Conditions
– T†V Europe Approved Quality
Features:
– Brand: BAMBOLI LTD
– Compatible Car Model: KIA NIRO EV 2017-UP
– Load Capacity: 165 LBS or 75KG
– Pieces: 2 PCS SET
– Color: Black
– Material: 6063 Aluminum
Package Includes:
– Roof Racks and installation tool
– Installation Guide
– All the needed items for installation
"Please contact us for any kind of issues with the items or wrongly ordered items, returns or any kind of support or suggestion. We make money when our customers use our products, not when they buy it. YOUR SATISFACTION IS OUR FIRST PRIORITY"
Regards
BAMBOLI LTD.