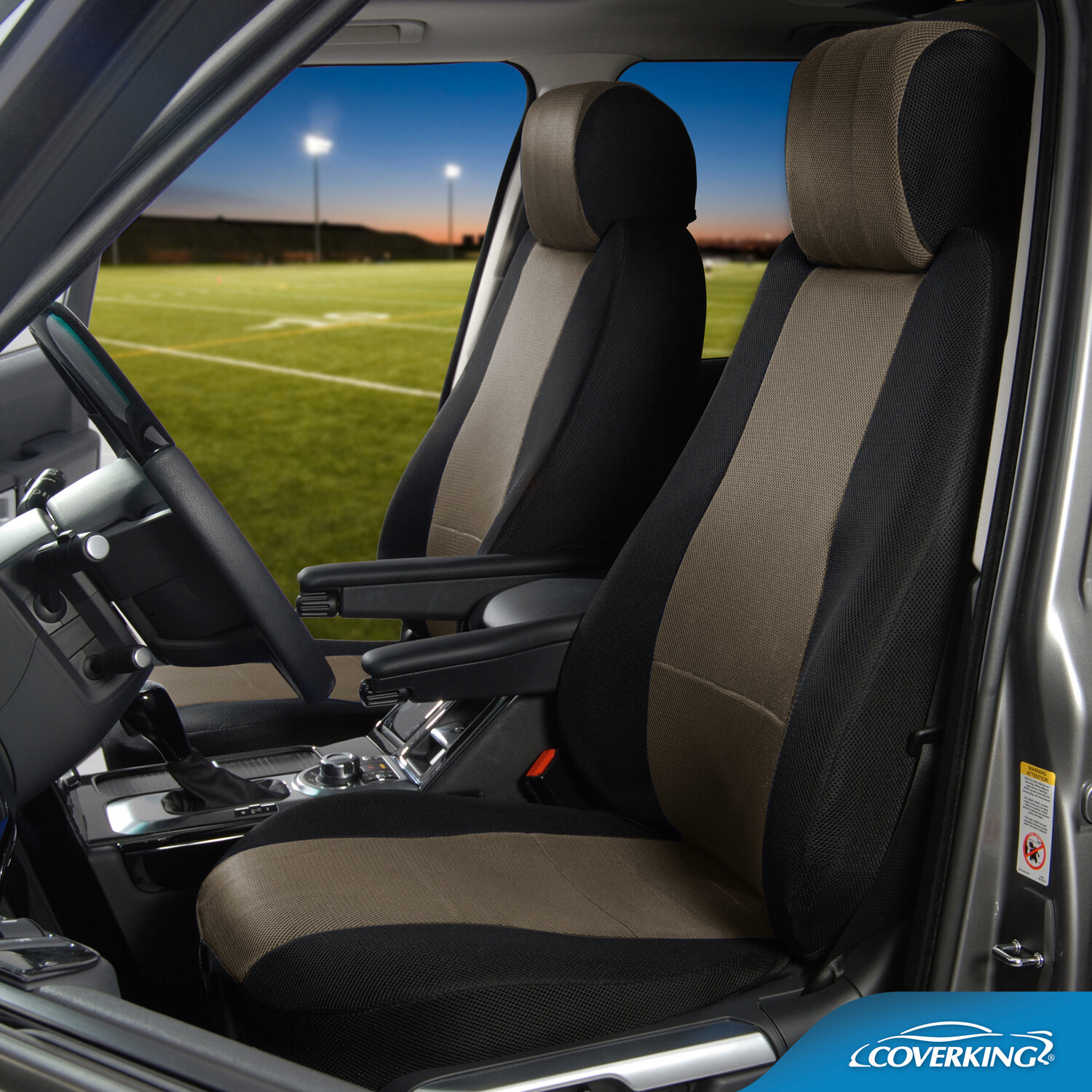 Price: 339.98 USD
Electric Vehicle Part Info:
Coverking Spacer Mesh Tailored Seat Covers for Chevy Bolt EV – Made to Order
Spacer Mesh is a unique fabric that includes thousands of closely spaced holes, making these the most comfortable Custom Seat Covers.
We'll make a custom tailored set of seat covers for your specific model.  Pictures shown here are only for reference.
Estimated production time is 2-3 weeks.

Why Spacer Mesh Seat Covers?
Open knit fabric keeps your seats cool and dry
Extremely comfortable fabric
Made for your specific model and seating configuration, nice & tight fitting seat covers!
Includes headrest covers when applicable.  Some armrest covers are includes, some not.  
100% compatible with Side Air Bags (SRS)
Backpockets on front seat covers
Bold, great looking colors, two-tone options
Easy to install
2 Year Warranty from Coverking
How to place a new order?   You can proceed with order on Ebay.  We'll get in touch by email confirming any missing detail about your vehicle & seating before proceeding with production.
How long to received my order?  Estimated production time is 2-3 weeks, everything is made to order.  Contact us if your order is time sensitive.
We are proud distributors of Coverking Custom Tailored Seat Covers.  Been around for some years now, buy with confidence from our Ebay Store.
Please contact us with any question, request, problem, etc.

Customer Gallery:
Shipping to Hawaii, Alaska, Guam, Puerto Rico, St Thomas, and any other US Territories outside the Continental US pay extra shipping cost.