Electric Vehicle Part Info:
Combo Light Bar for Truck / Switch for Jeep Wrangler JL & Gladiator JT 2018-2021





Why did Lasfit develop a combo pattern?
From our experience with the pods, the two most popular patterns are the spot and flood. We also have a lot of customers buying these two pods as a combo set for their vehicles and some even asked for pods with this combo; therefore, we decided to make our light bars with this combination in mind. Our flood will illuminate 140 degrees while our spot can project 800 feet excluding the additional 6.7 lux (1 lux is 1 metre)!
Product Features
*High Brightness – Osram's OSCONIQ® P 3737
Use Osram's OSCONIQ® P 3737 as the chip and Aluminum Reflective Coating for reflectors for our light bars. With luminous efficacy of 99.85 Im per watt, this high power LED chip delivers high performance and superior robustness to lest long. With smoothness of the AI reflective coating, a beautiful and clear projection for better visuals on the road will be provided for you.
*IP67 Waterproof & Solid Rubber Gasket
Tried to put high temperature rubber gasket in all the seams and different places to ensure no moisture gets into the housing. Together with the rubber gasket and the IP67 rating, the light bars can be under water for 30 minutes for up to 6 feet.
Lasfit is located in Inland Empire in Southern California with a temperature sometimes over 110 degrees fahrenheit. With that, after rigourous testing, the light bulbs are holding up to standard with no moisture seeping in.
*PC Optics
Using a hardened polycarbonate (PC) for our optics. With high impact resistance, scratch resistance, PC lens can hold up longer in extreme temperatures as opposed to glass. It is stronger and harder. Our light transmittance is up to 90% compared with others of 82% in the market, making it more durable and produce a clearer projection.
*Ready to Install
Solid and stainless mounting brackets and hardware will be fully packaged for you. Made with standard DT plug port, our LED light bars are applicable to the universal wiring harness kits on the market. No cut, no modification, no splice.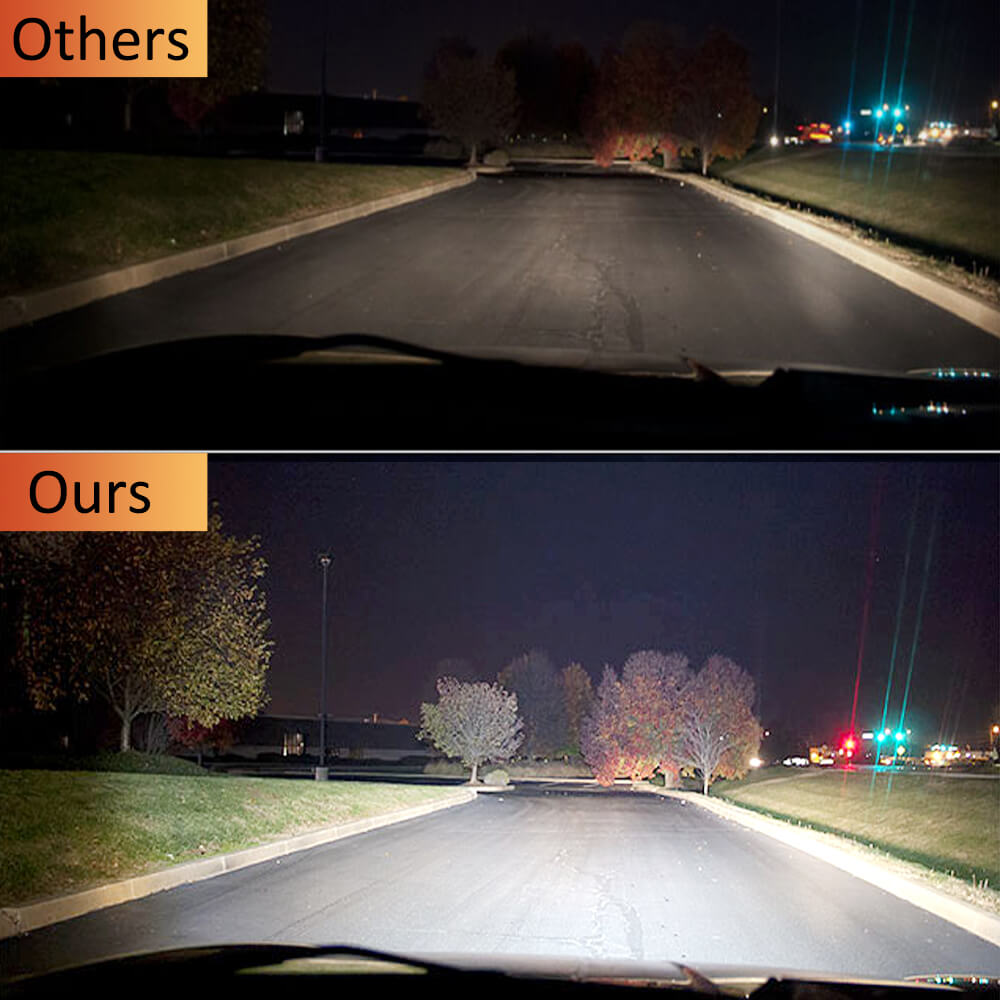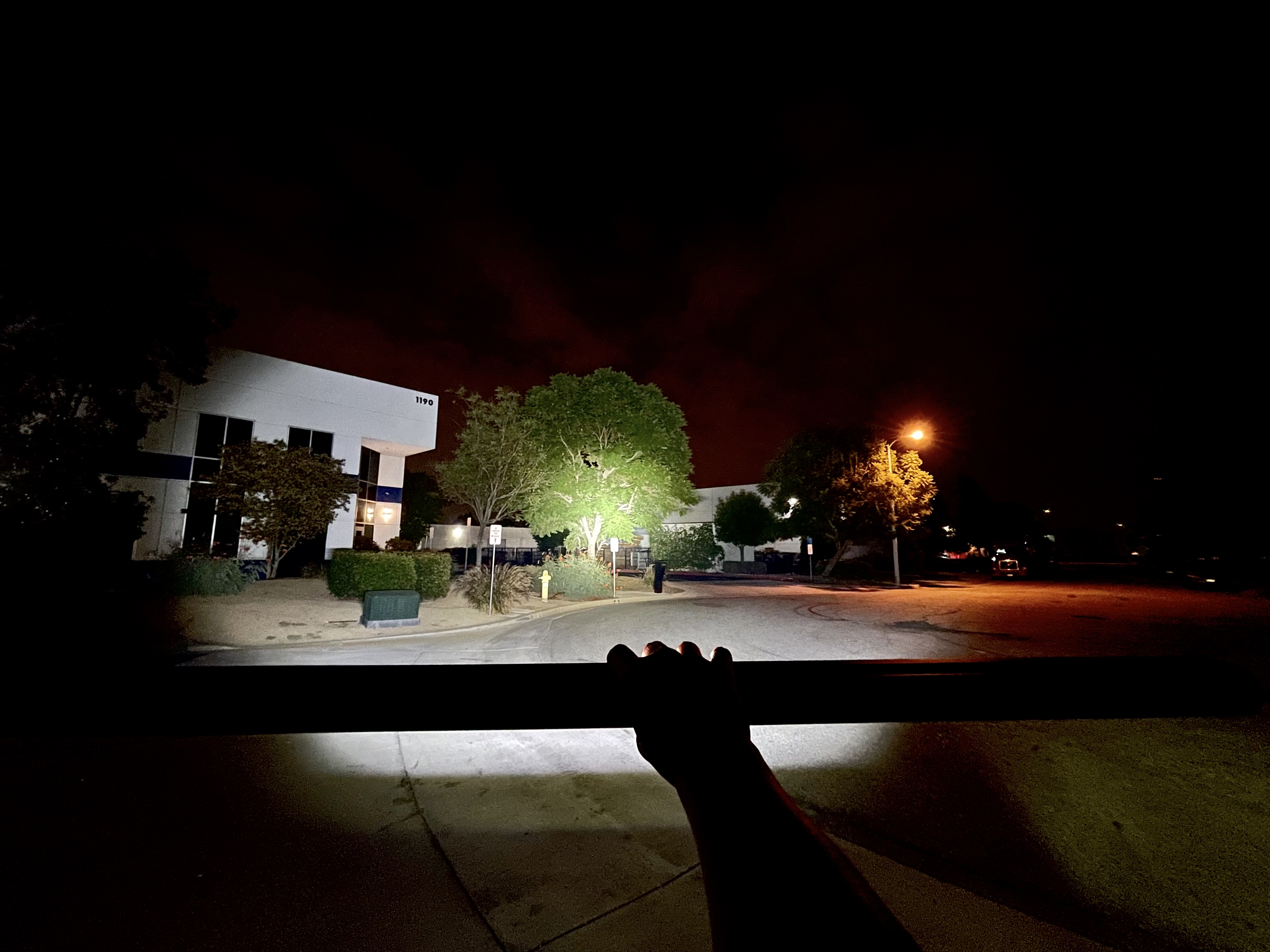 With 5 different sizes available, you can choose the right size based on its wattage (intensity) and compatible mounting options. 
 12″- 52″ LED light bars are well suited for Jeep, Ford, Toyota, GMC, Chevrolet, Ram, Subaru, Nissan, Lexus, Rivian, and a variety of other vehicles.
12" light bars widely fit various mount options with correct measurement.
22"-32" light bars are usually mounted on the bumper or behind the grille.
42"-52" light bars are usually mounted on upper/lower windshield or with a roof rack.
Product Specs
Beam Pattern: Spot and Flood Combo Beam
Color Temperature: 6000K (white)
Lighting Source: OSCONIQ® P 3737 LED
Wattage: 12″-30W, 22″-60W, 32″-90W, 42″-120W, 52″-150W
Raw output (Lumens):
12″-5200LM, 22″-10500LM, 32″-15700LM, 42″-20900LM, 52″-26100LM
Measured output (Lumens):
12″-3220LM, 22″-6020LM, 32″-8560LM, 42″-11290LM, 52″-14230LM
Output Voltage: 9-36V
Waterproof Rating: IP67
Connector type: DT port
What's included in the box:
√ 1 LED Light Bar
√ 1 Complete Set of Mounting Brackets and Hardware
Wiring harness is not included. 
You can get a package of a light bar and wiring harness if needed  (add "light bar + wiring harness" to your cart)
Our Guarantees:
– Money-Back Guarantee
– 3-Year Hassle Free Warranty
– Free Shipping
– Customer Support Team in Ontario, California
Specification 

| | | | | | |
| --- | --- | --- | --- | --- | --- |
| Dimension | 12inch | 22inch | 32inch | 42inch | 52inch |
| LED Power | 30W | 60W | 90W | 120W | 150W |
| Theoretical lumens | 5200lm | 10500lm | 15700lm | 20900lm | 26100lm |
| Actual lumen value | 3220lm | 6020lm | 8560lm | 11290lm | 14230lm |
| Fuse(Recommended) | 14AWG power cord with 10-15A fuse | 14AWG power cord with 10-15A fuse | 14AWG power cord with 10-15A fuse | 12AWG power cord with 15-20A fuse | 12AWG power cord with 15-20A fuse |
| Operating Voltage | DC 9-36V | DC 9-36V | DC 9-36V | DC 9-36V | DC 9-36V |
| Color Temperature | 6000K | 6000K | 6000K | 6000K | 6000K |
| Waterproof Rate | IP67 | IP67 | IP67 | IP67 | IP67 |
| Lamp Body Material | Aluminum | Aluminum | Aluminum | Aluminum | Aluminum |
| Bracket Material | Stainless steel | Stainless steel | Stainless steel | Stainless steel | Stainless steel |
| Beam type | Combo Beam | Combo Beam | Combo Beam | Combo Beam | Combo Beam |
| Warranty | 3 Years Warranty | 3 Years Warranty | 3 Years Warranty | 3 Years Warranty | 3 Years Warranty |