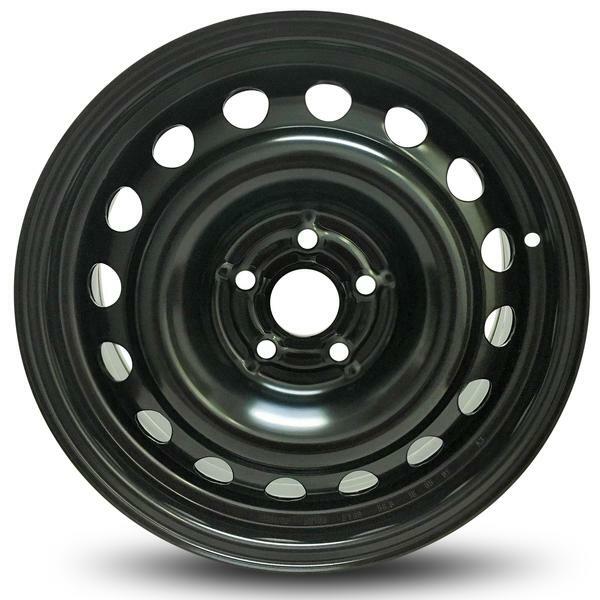 Price: 129.99 USD
Electric Vehicle Part Info:
Chevy Bolt EV Spare Tire, Full Size Steel Wheel, 2017-2022
Chevy Bolt EV Spare Tire Steel Wheel, don't get stranded! Full size steel wheel spare!
FREE SHIPPING to the lower 48 states (PR, HI, & AK please contact us for shipping quote.)
Spare steel wheel only (Tire not included)
Custom Fit for Chevy Bolt EV
Fits all Chevy Bolt EV front or rear
16×6.5 Light Weight Steel Wheel With 5-105mm or 5-4.13″ bolt pattern, 39mm off set, 56.6mm center bore, 16″ diameter, 6.5″ width
Will fit 205/55R16 tire
 Spare wheel To Quickly & Efficiently Replace A Blown Or Flat Tire 
Why a spare tire for my Chevy Bolt EV?

I'm sure you are well aware that the Chevy Bolt does not come with a spare tire and if you have a flat tire what are you going to do? Yes, there are tire repair kits, inflators, AAA, etc.. but what happens when you have a blow out or a non fixable flat tire, and no cell service to call AAA or a road ranger? 
With this Spare Tire you can be WORRY FREE because you have a spare tire that will get you back on the road!
If you are going to travel or go on a road trip in your Chevy Bolt don't forget your Chevy Bolt spare and have peace of mind if something happens, you are prepared!
Yes, you may have heard that you can use a spare from another GM vehicle or a junk yard, but chances are slim it will actually fit. These "other" used spares from other vehicles are usually not the correct size and do not clear the Chevy Bolt brake calipers or simply just don't fit. Why risk it? This new full size spare from EV Parts Online is guaranteed to fit your application to get you on the road! 
Tire is not included. You can have a tire installed from any local tire shop on this spare steel wheel. 
Trust EV Parts Online for all your Chevy Bolt needs!