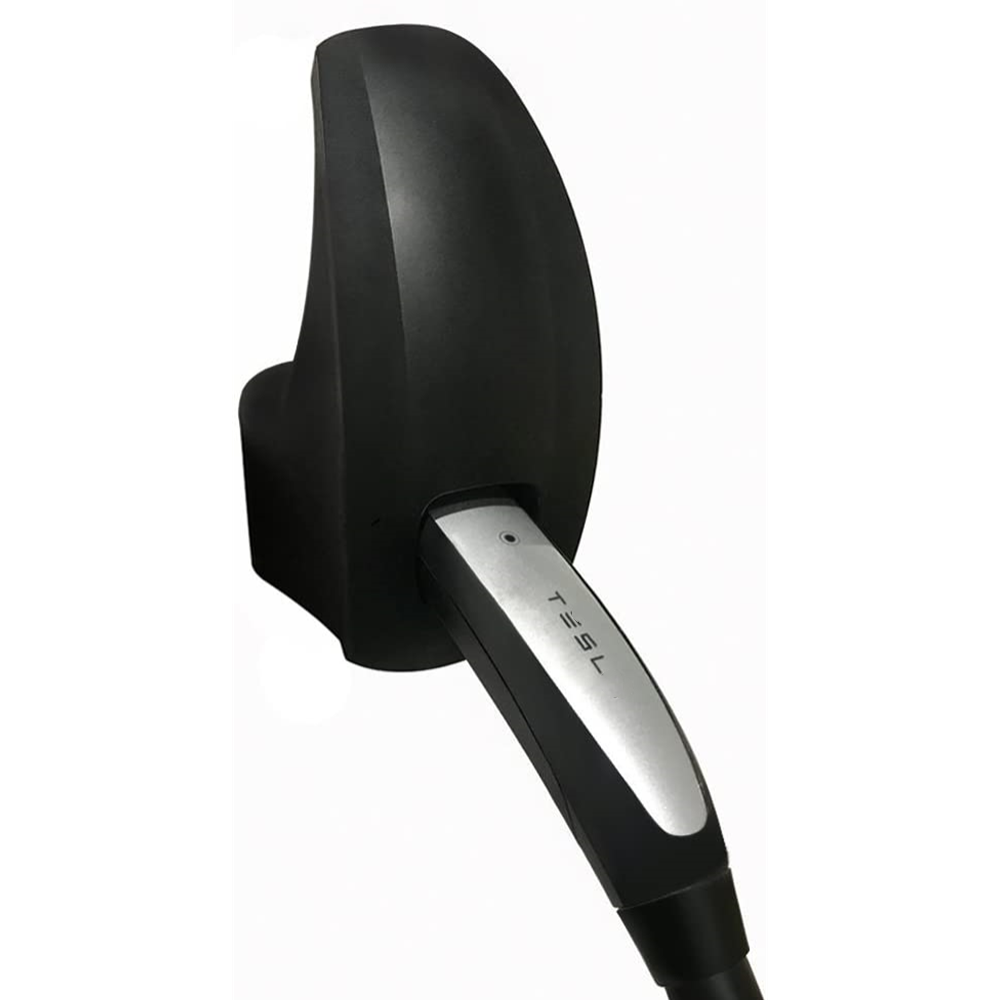 Price: 28.19 USD
Tesla Part Info:
Charging Cable Organizer For Tesla Motors Wall Mount Connector Cable Organizer
Charging Cable Organizer, for Tesla Motors Wall Mount Connector Cable Organizer Bracket Charger Holder Adapter for Model S Model X Model 3 Model Y
Feature:
BEST PARTNER FOR CHARGER- Customized Design for Model Y Model S Model X Model 3. [Fit American Version Only]
Improve Organization: This simple organizer is truly the perfect accessory for your Tesla charger. It is a simple addition that will have a huge impact to the outlook of your garage. Designed with the intention of keeping your space organized and to protect your Tesla Charger from damage.
Simple Usage: Simple insert and click the Tesla charging nozzle. 10M long cables can be easily coiled up and hung on the holder. This charger holder make it more easy to store your not only your charging cable, but also other electrical cords
Not Only protecting the Charging interface from rainwater and dust, But Also the charging cable could get protection on rainy or snowy day. A convenient wall-mount holder keep charging plug clean and tidy and reduced risk of tripping.
Heavy Duty: ABS plastic is easy to clean and heavy duty so that you can use this organizer within years. The charger holder will securely hold the cable off the ground to prevent it from kinking and getting tangled, thus helping to extend the life of your Tesla Charger.
Tesla Charging Cable Holder Organizer is essential for our Tesla car owner.
It can not only protect the Charging interface from rainwater and dust, but also make our own Tesla garage/garden/parking lot/charging station clear.
Q: Does our cable organizer fit for your Tesla?
A: Sure! It customized design for Tesla Model Y Model S Model X Model 3 all series
Highly recommend to anyone who wants to mount Tesla connector, indoors or outdoors!
Charger Holder Superiority
{#}The wall mount hanger eliminates crimps, kinks & tangles of cable
{#}High strength plastic and structure can bear more weight and more durable
{#}Simple cable organizer make your garage more clean and neat
Application note
Easy to install, even at home.
This item holds Tesla charging cable only, not include the cable. That screws into the wall so you can leave the cable plugged into the wall outlet and keep the cable off the ground.
If the screws set are missing from the package, please contact us via Email, we will ship the missing parts ASAP.
How to get the charger out: There's a little hook, while gently lift and pull, it will come out easily.
Packing List:
1 x Cable Organizer Bracket
2X Screws, 1X Wall Plugs