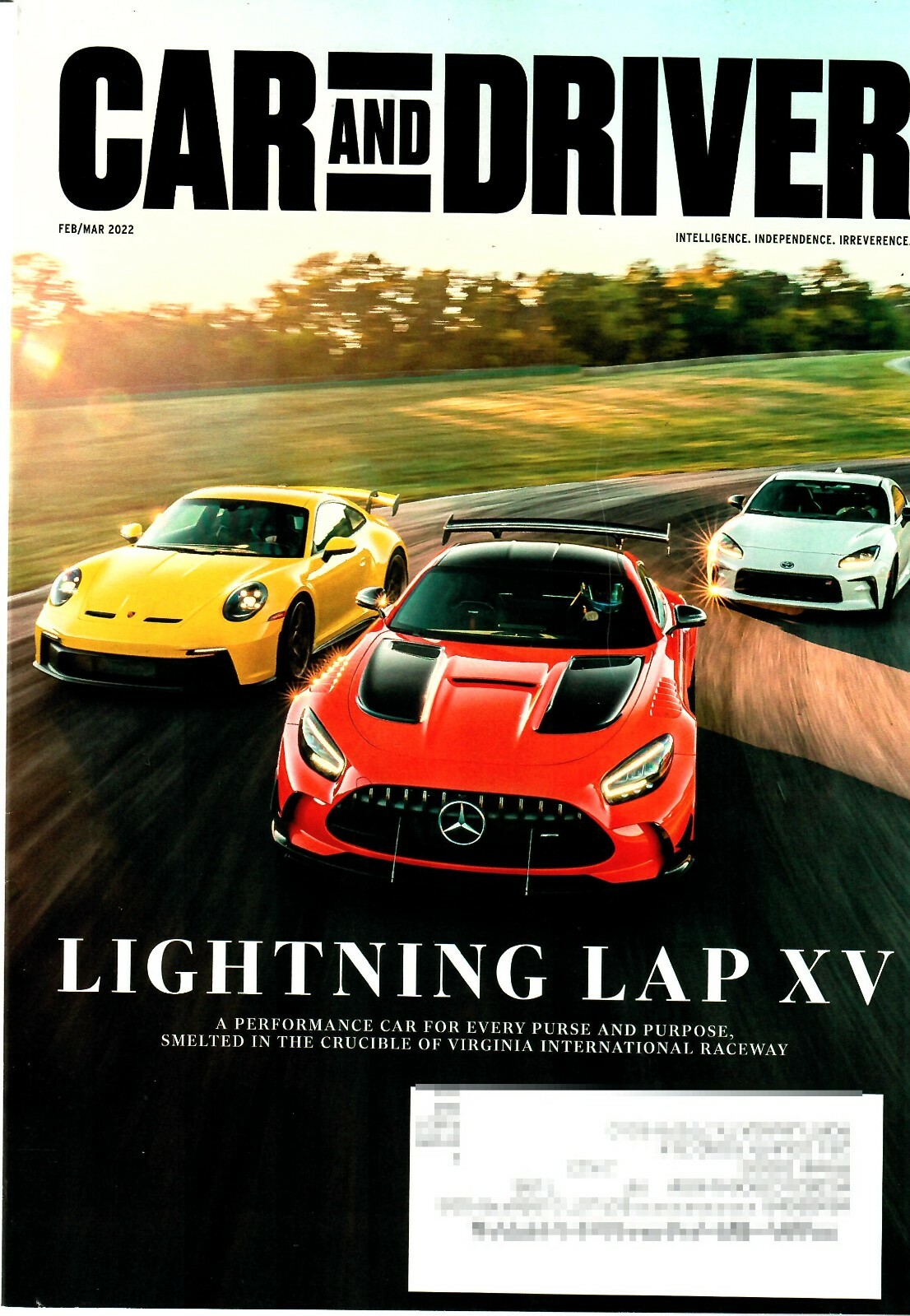 Price: 2.00 USD
Electric Vehicle Part Info:
Car & Driver Magazine 2022 Issues
Car & Driver Magazine

2022 Issues

February/March 2022

Lightning Lap XV

A performance car for every purse and purpose, smelted in the crucible of Virginia International Raceway

Subaru Outback

Rivian R1T

Ezra Dyer

Elana Scherr

Henrik Fisker

2022 Subaru WRX
2022 Mercedes0AMG SL
2022 Hyundai Ioniq 5 Limited AWD
2022 Honda Civic Si
2022 Jeep Grand Cherokee
2022 Mazda MX-30
Condition:
Unless otherwise noted in the individual descriptions, LIKE NEW. I ship in either polyethylene envelopes or heavy brown paper to help protect my magazines during the shipping process.  From a smoke-free home.
Shipping:
Economy and expedited shipping options available.
Shipment within one business day – same-day whenever possible.
I'm happy to combine shipping. If buying more than one item, please add all the items you want to your cart, go to your cart (don't pay yet), then hit the link near the top to "request a total," then click the "Commit to buy & submit request" button at the bottom.  This will let me weigh the items into a single container and base shipping on the actual combined weight and give you the best deal on the shipping.
I'm told eBay did not implement requesting a total on the mobile app.  Please check out from a web browser if you wish to take advantage of this feature. 
Notice: If shipping to a correctional facility, please ensure that repackaged periodicals from eBay are allowed prior to ordering.  Because of my extremely low margins, I will not refund purchases rejected by the correctional facility as they usually come back damaged.
Looking for
Something Else?
If you're looking for another issue or a different publication altogether, please message me.  If I have it, I will list it and send you a link to the listing on eBay!  If I don't have it, I'll keep an eye out for it and let you know.