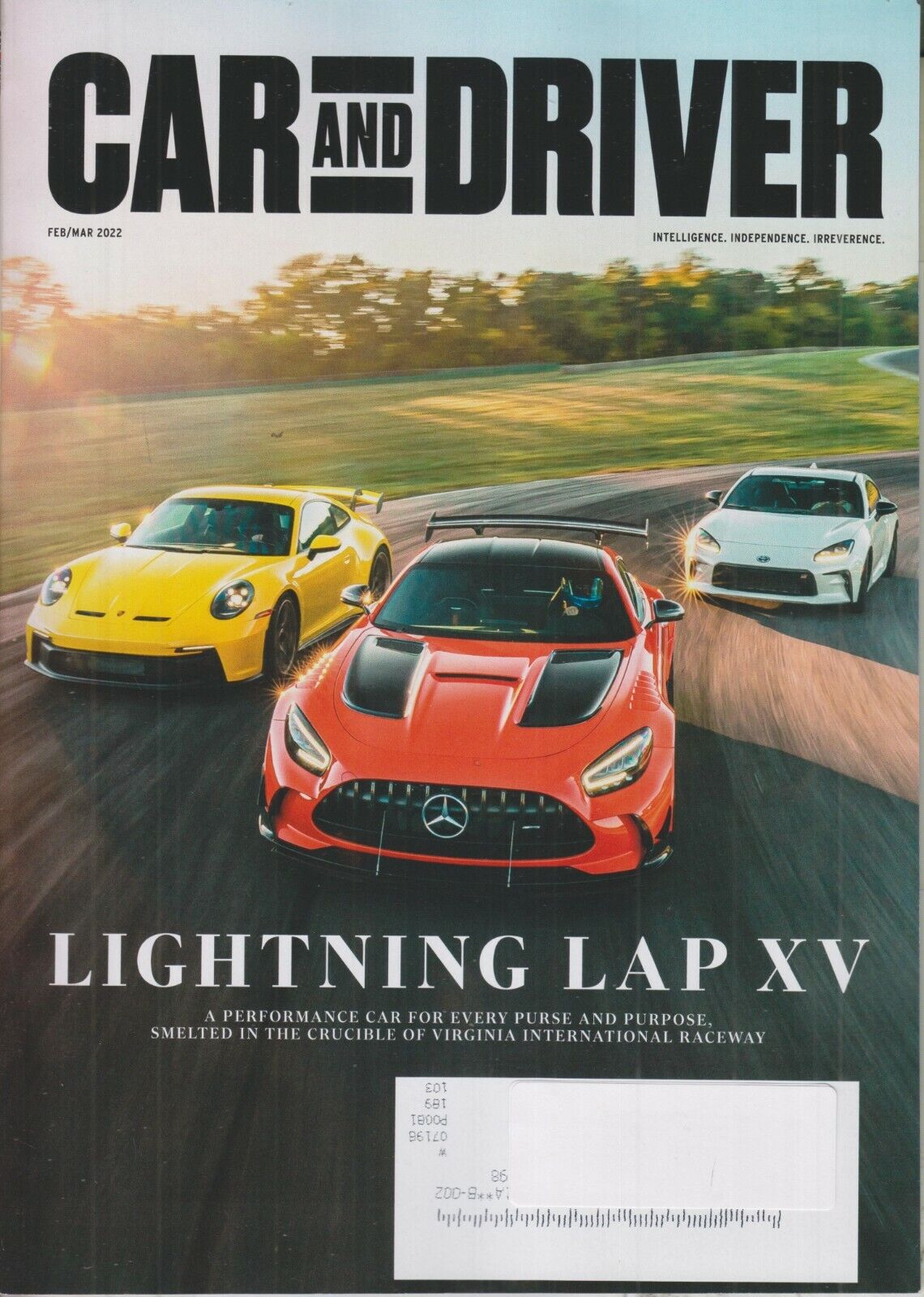 Price: 8.79 USD
Electric Vehicle Part Info:
Car and Driver February March 2022 Lightning Lap XV, Rivian R1T, Subaru Outback
Single issue magazine is a leading source of information for auto enthusiasts/influencers and in-market car buyers, information on technology, motorsports, gear, and industry news. This month features Car and Driver February March 2022 Lightning Lap XV – A performance car for every purse and purpose, Smelted in the crucible of Virginia International Raceway,  Rivian R1T,  Off Roading in an Subaru Outback  Wilderness, and more. 
Purchase and give back: Ten percent (10%) of this sale will go to a designated monthly nonprofit organization. For more information, see Shop's details.
 If you are looking for a back issue and don't see it listed, please contact us. We have over 10,000 back issues available.
Magazines with advertisements cannot be shipped "Media Mail". Over l lb. is shipped US Priority Mail. Under 1 lb is shipped US First Class Mail. Foreign is shipped via Ebay's Global Shipping Program.  All magazine are packed in plastic and shipped in a stay flat mailer. 
Check out our entire catalog on eBay: https://stores.ebay.com/indigomistbooks