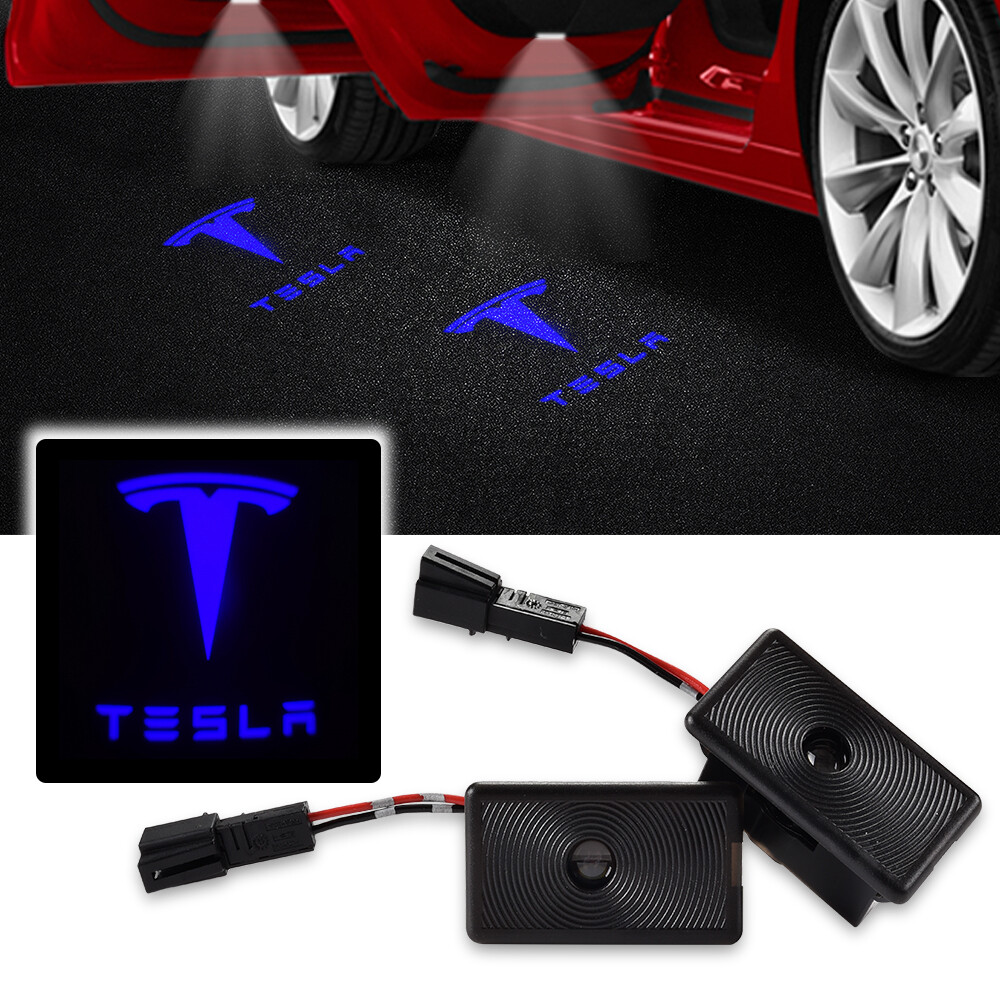 Price: 14.79 USD
Tesla Part Info:
Blue Car Door LED Ghost Shadow HD Logo Projector Puddle Lights for Tesla 3 S Y X
Original hole position, no punching/no drilling/no wiring, plug and play, installation is completely DIY, no need to worry about "dismantling door panels, punching holes, and breaking lines" 
Product parameters:
Working voltage: 12V
Working environment temperature: -40℃~105℃
Quantity: 2pcs

Fitment :
For Tesla  Model S  2016 – Now
For Tesla  Model 3  2017 – Now
For Tesla  Model X  2018 – Now
For Tesla  Model Y  2020 – Now
Features:
Car lighting decoration, providing a pleasing visual experience of light and shadow, improving the car's grade. When opening the door at night, the projected pattern can alert others to avoid accidental getting off, so that the owner can not see the road surface and avoid puddles or other ground Obstacles on the road.
Easy to install:
1. You don't need to remove the door cover;
2. The door trim panel does not need to drill holes on the bottom surface of the door cover with auger, so the original car structure will not be damaged!
3. Use a screwdriver to gently pry off the original car's lamps, and replace and install it.
4. The owner does not need to modify any lines of the original car.
Packager include:
2 PCS Car Door LED Projectors Lights for Tesla