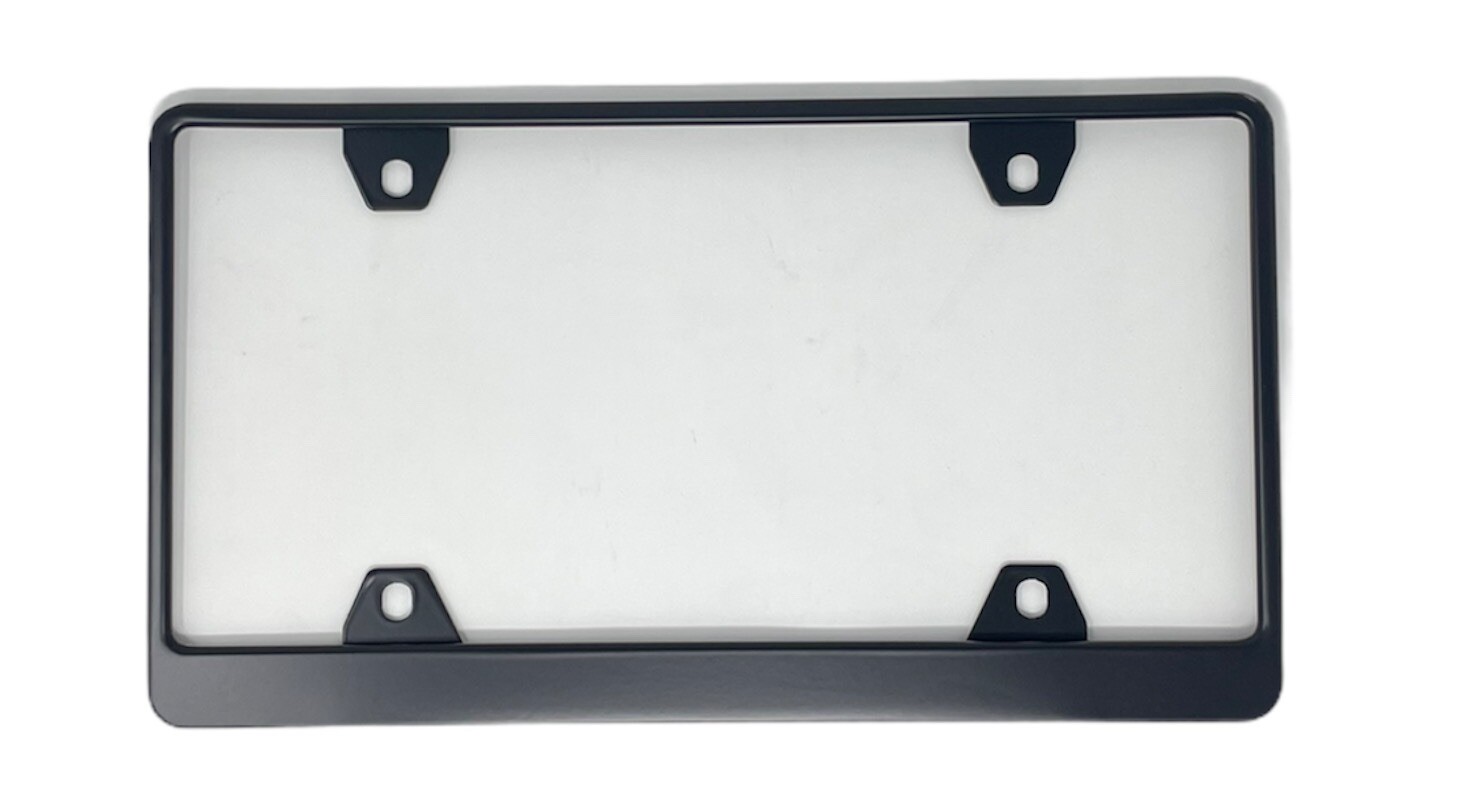 Price: 20.00 USD
Tesla Part Info:
Black Tesla Model Y 3 X Y Matte License Plate Frame, Padded, Blank Aluminum
Similar to oem frame but powder coated Satin Black to match the trim and for those cars who want chrome delete. This metal frame will NOT block any state stickers and has built in pads to prevent rattling. Nothing is worse than a quiet Tesla with a rattling frame! There is a reason why this is the #1 rated aftermarket License plate Frame. Plus this frame uses all 4 holes so your frame is secure vs the cheap frames that only use 2 holes. Don't skimp and go for the best.
Shipped free from Cali. Frames have built in pads to prevent paint scratches. These will sell out.
* 100% Feedback Seller with one year warranty
FAQs
1. Do we provide screws? No – Manufactures provide OEM screws so please use them to ensure you are using the correct screws. Using wrong screws can result in damage, so it's best to simply use the screws they provide. We do provide screw caps.
2. Do you provide screw caps? No, Tesla oem screws are very short and not designed for extra space of washers. I also prefer you not losing your actual frame lol.
3. How do I install it? 1. Slide your state metal license plate into the slot of the frame. Think of it like a taco. Once your taco is assembled, Line up your frame with the 4 installation screw holes in your car and use your oem screws.
6. Where the frame created? They are modified in and Shipped from Cali. Original frames are made in China but I reject 30% of frames if they don't meet my spec requirements.
7. Are these frames made by TESLA? NO, these are aftermarket customized frames. We are not endorsed by Tesla. Frames are made for Tesla Car Clubs and other Tesla owners who want a custom product.
8. Service Guarantee? If you are unhappy in the first year, please email or contact us and we will make it right. No need for any other conditions or fine print. That's how much we believe in our Frames.
Required California's Proposition 65 warning – This product contains compounds that may cause cancer, birth defects, or reproductive harm. Sorry its habit, everything in life has fine print just like the thousands of rules that are on your car.