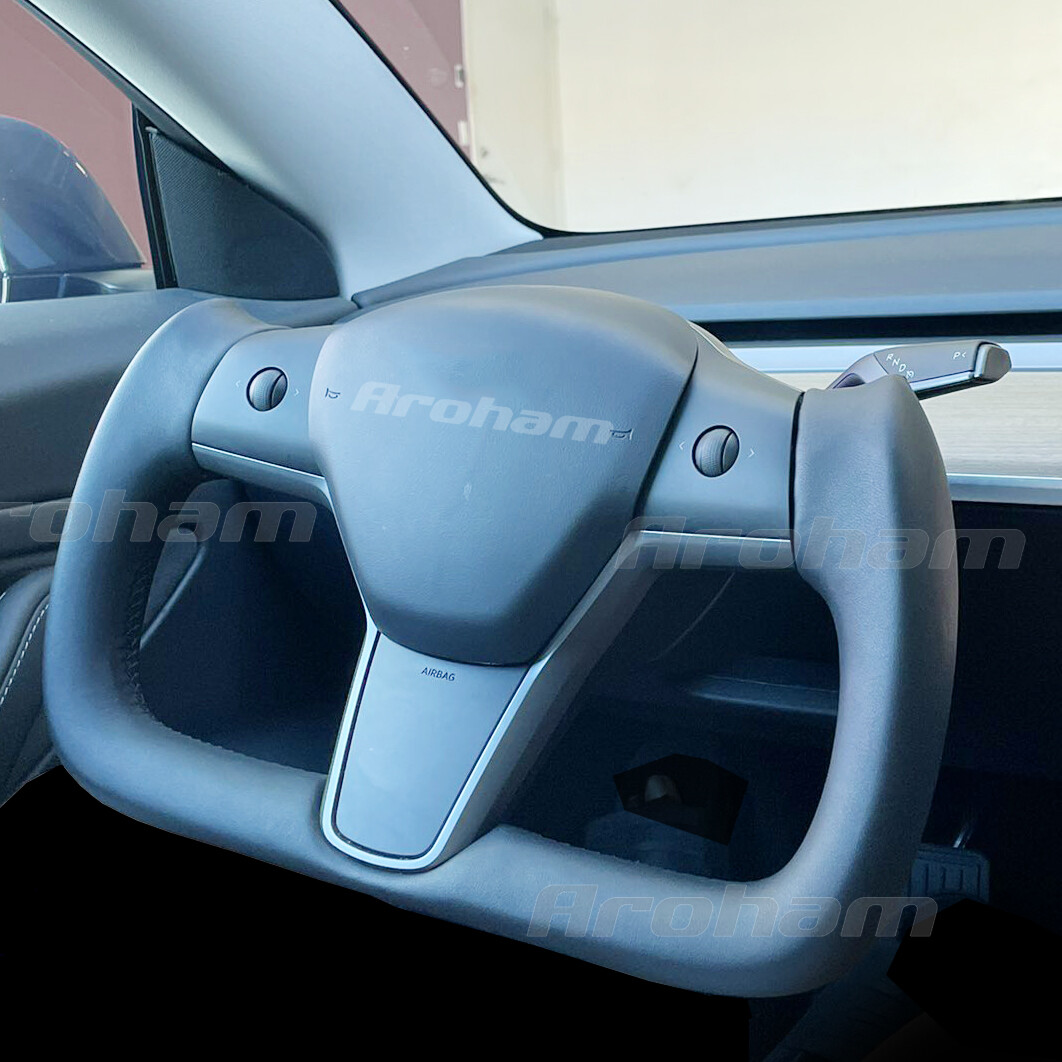 Price: 620.00 USD
Tesla Part Info:
Aroham Yoke Steering Wheel For Tesla Model Y Model 3 2017-2021
购买须知: 
The product is processed and modified on the basis of the original steering wheel. It is installed without damage and will not affect the use of airbags and buttons.
This product only sells the steering wheel, not the airbag. aroham reminds you: we do not sell the airbag and airbag part.
If your original steering wheel is heated, please let us know.
◀ Perfect Fit ▶: We Disassembled Tesla's Original Steering Wheel,reference to the Racing Plaid S Steering Wheel Shape and Aircraft Steering Wheel Shape.hand-built Production on Top of This High-strength Frame.therefore, the Product Can Perfectly Fit Tesla Type 3 2017-2021, and Tesla Type Y 2019-2021.
◀ Excellent Material ▶: the Product is Made of High-grade Soft Microfiber Leather Fabric, and the Material is Breathable and Wear-resistant. Which is Anti-oxidation, Anti-slip, Make Your Driving and Steering Smoother and Easier
◀ About Heating Function ▶please Note That if Your Original Steering Wheel Has Heating Function,Please inform us with heating option after placing the order.if Your Original Steering Wheel is Not Heated, Please inform us without heating option after placing the order.
◀ Easy Installation ▶the Installation is Not Complicated,you Can Find Many Installation Instruction Videos on the Web by Searching. if You Have Any Difficulties, Rohamzen Recommends That You Seek Professional Assistance
 common problem:
1. Will there be any safety issues after modification?Answer: The airbags and buttons of the steering wheel are used on your original car and will not affect normal use or cause safety hazards.
2. How long will it take to ship the goods after placing the order?Answer: Our steering wheel is handmade. It usually takes 3 days. We need to be responsible for beauty. please wait patiently