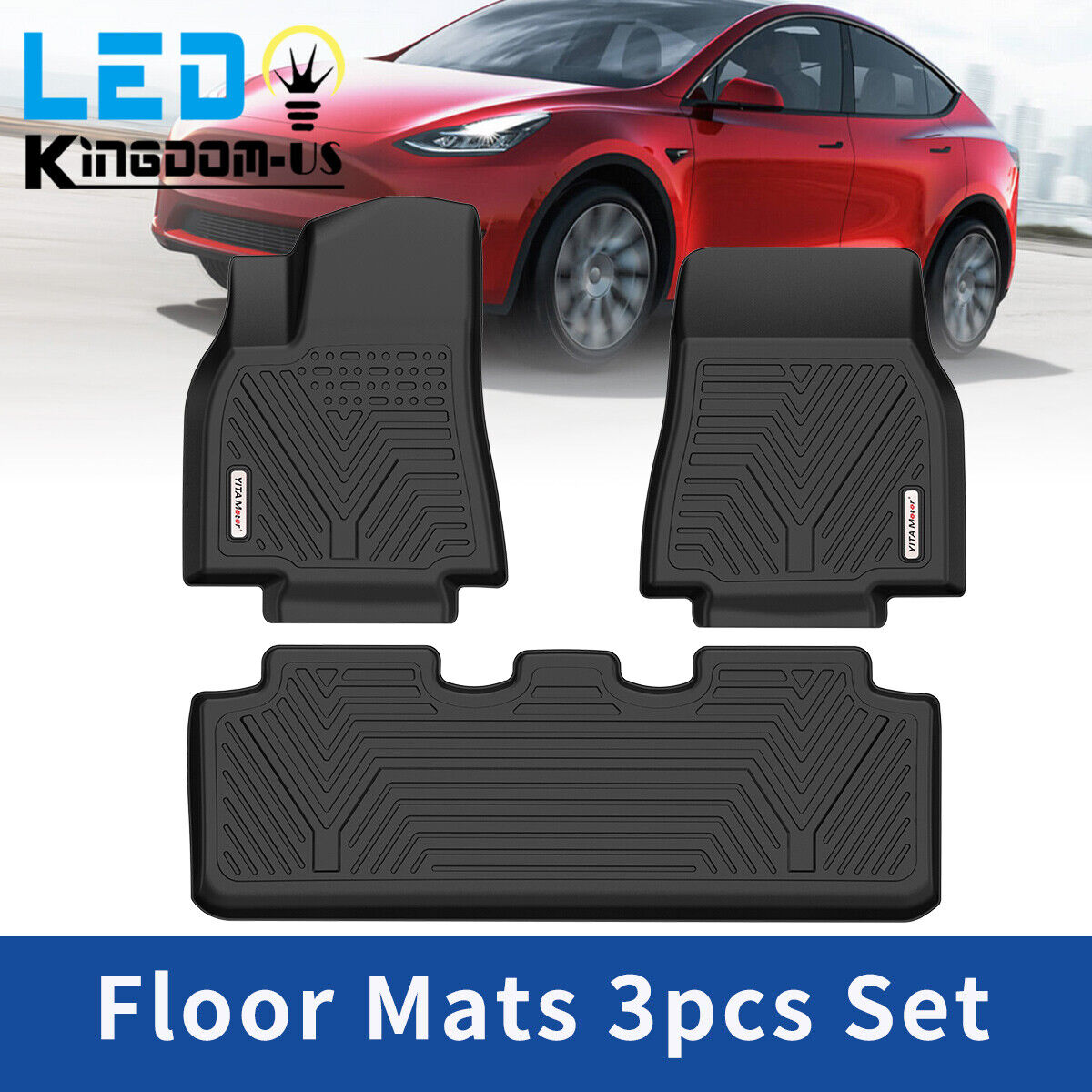 Price: 86.69 USD
Tesla Part Info:
All Weather Floor Mats Liners for 2020-2022 Tesla Model Y Front Rear Black Set
Floor Mats Liners for 2020 2021 2022 Tesla Model Y All Weather
Item Description:
Fit for:
2020 2021 2022 Tesla Model Y All Model

Package include:
2 x Front floor mats (for Driver side & passenger side) 
1 x Rear floor mat
Advantage:
1. Perfect fit: Precisely fit the front, back, and corners of the car's inner blanket, so that the floor mats and the car's interior are integrated, and the sense of space class is instantly improved.
2. Durable: With high and low-temperature resistance, our floor mats will not easy to curl, crack or harden.

3. Environmental protection: It is made of TPE material, produced under strict standards, and can be completely assured even in high-temperature environments, without an irritating smell.
4. Security: The non-slip design and positioning buckle at the bottom firmly fix the floor mats on the car, and there will never be a situation where the floor mats slip and jam the accelerator or brakes, ensuring safety while driving.
5. Comfortable Touch: Its workmanship is very fine, flexible material, soft and steadfast.
6. Waterproof and dirt-resistant: Engraved with deep grooves and grooves, it can gather a large amount of liquid, sand, snow and dust, etc.
7. Easy to clean: If it is dirty, just wipe it with a cloth or rinse with water and it will be as clean as new.
8. Easy to install: It is very easy to install and disassemble and can be removed for cleaning at any time, keeping the interior of the car clean at all times.
More Display: