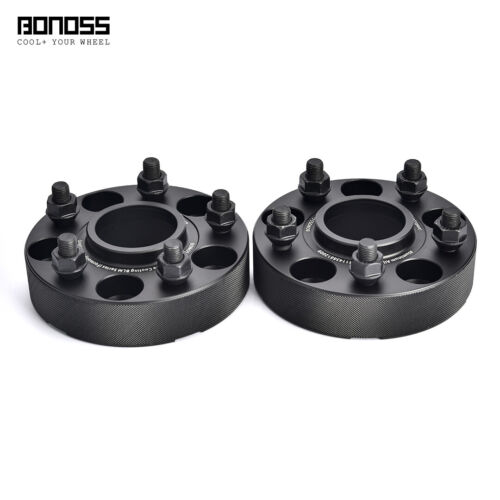 Price: 156.99 USD
Tesla Part Info:
2x35mm For Tesla Model 3 / Y Standard / Performance BONOSS Wheel Spacers 5×114.3




STORE CATEGORIES
Wheel Spacer
For Acura
For Alfa Romeo
For Audi
For Bentley
For BMW
For Cadillac
For Chevrolet
For Chrysler
For Dodge
For Ferrari
For Ford
For Honda
For Hyundai
For Infiniti
For Jaguar
For Jeep
For Kia
For Lancia
For Land Rover
For Lexus
For Lincoln
For Maserati
For Mazda
For Mercedes Benz
For Mini
For Mitsubishi
For Nissan
For Opel
For Porsche
For Saab
For Seat
For Skoda
For Subaru
For Suzuki
For Toyota
For Volkswagen
For Volvo
Customize Wheel Spacer
Throttle Body Spacer
Hub Centric Ring
Wheel Hanger
Recommanded Listing
Recommanded Listing
4x25mm PCD 5X114.3 CB64.1 Hubcentric
Wheel
Spacers for Honda CR-V CR-Z FR-Z HR-V
Recommanded Listing
Recommanded Listing
Recommanded Listing
4pcs for Tesla 3 2017-2018 2x15mm+2x20mm Hub Lip
Wheel
Spacers PCD5x114.3 CB64.1
Why Buy From Us
When we receive your payment, we will message you to confirm wheel spacer size/ lug/ bolt size with you, please pay attention your ebay message or note the car model and year before payment.
All Orders are Shipped by DHL/ FedEx/ UPS/ TNT within USA/ CA/ Europe.
Estimate arrive in 4-9 days.
2 Pieces

Torque Specs

113NM or 83.3Ft-tb

Wheel Stud / Nut Quantity

10 Pieces

Hub Centric

Yes

5×114.3MM / 5×4.5″

Material

Forged Billet 6061-T6 Aluminum

Thickness

35MM / 1.5 "

Minimum Number of turns for Bolts/Nuts

6.5 Turns

Center Bore

64.1MM

Fit Models

For Tesla Model 3 / Y (2017 till now)

Thread Pitch

M14x1.5

Color Choice

Black Anodized

Stud Grade

12.9 Grade Tested

Brand
BONOSS WHEEL SPACERS
1. The listing is for Tesla wheel spacer, including the required applications(Bolts/Lug Nuts, etc). For a better shopping experience, it is important to measure the fender gap and confirm thickness before purchasing. Our friendly customer service will help you to solve any question.
2. This part is compatible with the 2018+ Tesla Model 3 RWD AWD Standard Range(SR)/Standard Range Plus(SR+)/Mid Range(MR)/Long Range(LR) and Performance version. To confirm that this part fits your vehicle, please attached your car, make, and year.
3. If the thickness of the wheel spacer is smaller than the length of the original studs, the rims used must allow for small hockets in the mounting surface of the rim. If using rims without enough hockets, the stock studs should be shortened so that they do not extend beyond the thickness of the spacer.
Items Features
1. Remove gad by spacing wheel and tire out to fit with fender after handing
2. Increased performance in wheel drive conditions, improved appearance.
3. Improve brake caliper clearance, BONOSS spacer adds more clearance between brake caliper and wheel.
4. Add inner fender clearance; add clearance between tire/wheel and inner fender.
5. Add clearance between suspension and tire/wheel
IMPORTANT NOTES
—Installation should only be performed by a trained professional.
—Vehicle fitment compatibility is only a guide; please ensure that these are the correct ones for your vehicle.
—Please take the necessary measurements to ensure proper fitment. We only guarantee that you will receive the spacers that are described; we do not guarantee any fitment onto any vehicle.
—Please insure that the bolt patterns and thread patterns of your vehicle match the specifications above. That will insure a smooth installation.
—If the studs are longer than the
Adapter
, and the wheels do not have a hollow spot in them, you may need to grind, or cut your existing lugs if you choose not to purchase shorter studs.
—If you have any questions regarding how to properly measure your bolt pattern, please contact us via eBay, and we can give you detailed instructions.
1. What's the data of my Tesla Model 3 wheel spacers?
The data of Tesla Model 3
wheel
spacers is Bolt Pattern (PCD):5×114.3, Center Bore (CB): 64.1, Thread: M14x1.5. As long as the vehicles share the same bolt pattern, center bore diameter, and thread size as Tesla Model 3 SR/Model 3 SR+/Model 3 MR/Model 3 LR/Performance/Dual-motor.
2. Are these wheel spacers applicable to Tesla Model 3 Performance version?
Yes, these wheel spacers also fit the Tesla Model 3 Performance version. According to current experience, the original Tesla Model 3 Performance hub axle head has an extra center lip, please feel free to buy it, BONOSS has designed all the Tesla Model 3(including Model 3 SR/Model 3 SR+/Model 3 MR/Model 3 LR) wheel spacers to accommodate this extra lip. In addition, the performance version has a small protruding screw on the original hub axle rotor. If you are installing 15mm Tesla Model 3 Performance wheel spacer, you need to remove this screw. The screw is only there to hold the rotor on during assembly. After the brake calipers are installed the screw has no function. If your car is a 2020+ Model 3 performance with factory wheels, you may need to shorten the factory studs a bit when you install the 15mm wheel spacers, because the original wheel back doesn't have deep enough cavities to accommodate the protruding factory studs. Please don't hesitate to contact us for more details if needed.
–Buyer need to pay for custom duty or import tax if needed.
–All Orders that Payment is received before 5pm Beijing Time M-F will be shipped the same day, if received after that time, they will be shipped the next business day, Saturday and Sunday orders will be processed and Shipped on Monday.
–All orders are shipped by DHL/FedEx/UPS within the continental United States. Other international Shipping is available. You need to contact us confirming express method and accounting shipping costs.
–Your purchase will be shipped via standard airmail, which normally takes 3-10 working days to arrive.
–We will provide you with tracking numbers when the item is shipped out.
We only accept paypal. (Accept credit card payment through PayPal) Payment must be received within 5 days after auctions ended. If you do not have Paypal account, please register it first, thank you.
30 days money back, shipping fee is borned by buyer.
BONOSS have been specializing in manufacturing the wheel parts for 8 years. We supply wheel nuts/bolts(Locking/Classic…), wheel spacers(3mm-120mm, 1″ inch etc.), customized wheel adapters 5 lug to 5 lug; 4 lug to 4 lug; 4 lug to 5 lug; 5 lug to 6 lug;6 lug to 8 lug…
Would never consider to use the casting aluminum alloy and bad quality bolt/stud, lug nut to produce BONOSS Wheel spacers.
ONLY using the forged 6061-T6 or 7075-T6 aluminum alloy and high quality bolt/stud,lug nut(passed the 1 Million times Fatigue Test,etc.).
Here are our Four concept respectively:
1. Insistence on the service philosophy that safty is No.1 and creating the value for our customers.
2. Insistence on designing and producing by ourselves in order to make sure the our product's stability of the quality and reliability.
3. Insistence on the test from the third party.
4. Insistence on requiring ourselves to live up to the highest standard among our rivals in order to make sure that our product will be in the perfect condition in our customer's hand (not only the best quality but also there's no scratch on our products which has been sent to our customers).
Always online in eBay, if you want to consult our wheel spacers or other products, feel free to send message for me, I will reply as soon as possible.
Copyright Rights Reserved.