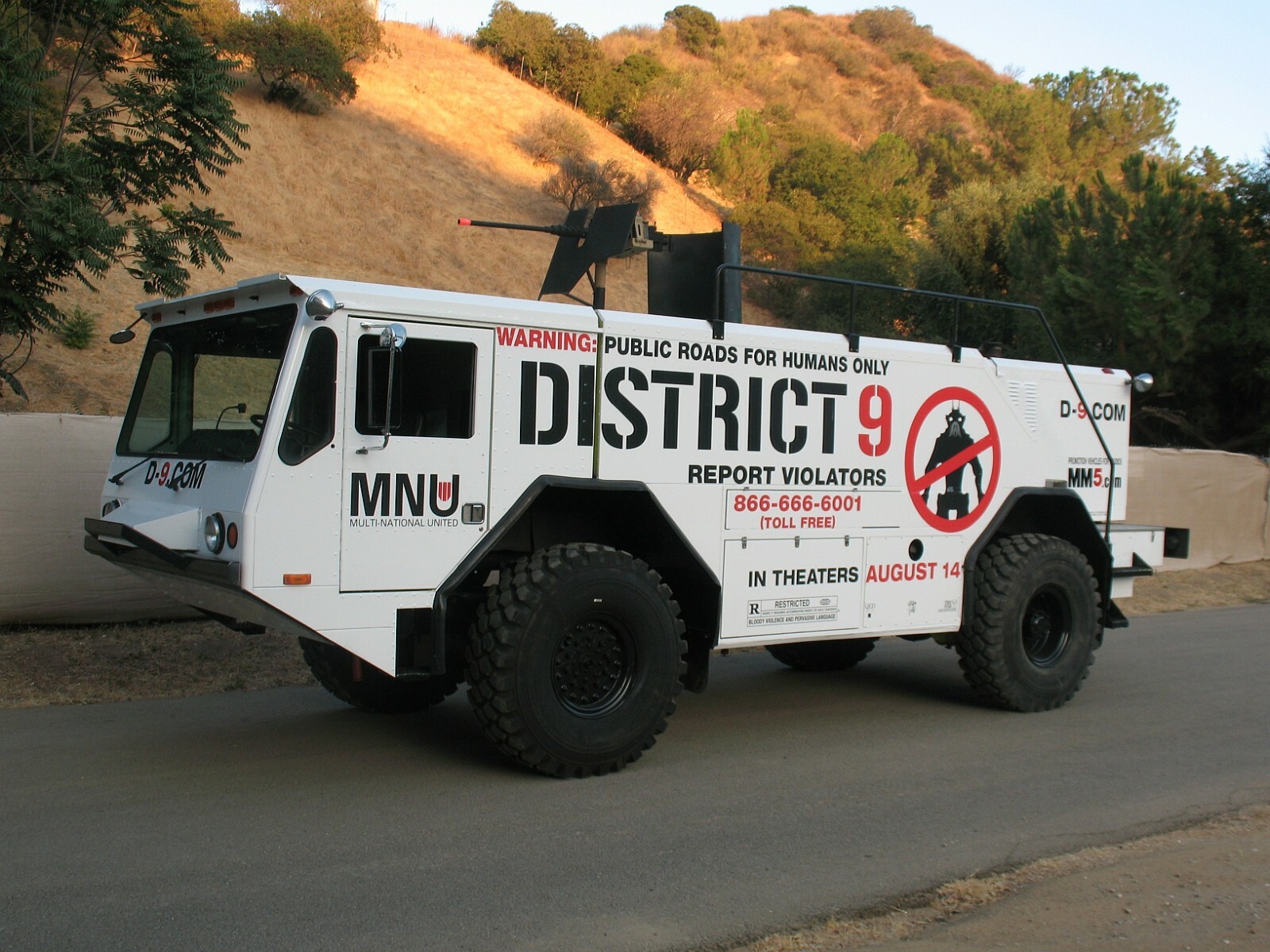 Price: 58,850.00 USD
Electric Vehicle Part Info:
1992 Amertek CF4000L Off-Road Motorhome Promo 4X4 Fire Truck ARFF Unimog




NOTE: ALL BIDDERS MUST READ THROUGH ENTIRE LISTING BEFORE BIDDING!
Questions specifically about THIS truck / model are welcome, BUT if you have questions about general terms or features save yourself time and please google for clarification 
1992 Amertek CF4000L ARFF Aircraft Rescue Fire Fighting Truck
Former U.S. Navy 'Crash' truck used on U.S. Navy bases.
EXCELLENT RUNNING CONDITION – This is the LAST one of my collection of five in the U.S. of approx.117 original trucks built
Originally bought to convert to Expedition-Class, Off-Road Motorhome with slide outs and pop-up top. 
This truck turns heads everywhere it goes.
Many possible uses: 
Company or Event Promotion Vehicle*
Wildfire / Brush Fire Truck for city, county, rural, federal or VFD / Volunteer Fire Departments
Zombie Apocalypse / Survival Truck for Off-Grid Camping or Overlanding 
YouTube Travel Channel Adventure Motorhome
Great as-is as a 4×4 / 4
wheel
drive toy or use for fire, wild-fire and brush fire purposes for your ranch or for watering livestock or game.
This is my 5th truck in this same brand / model and I've used 3 of them for company and film promotions.  The picture of the white truck shows the turret we mounted to the top
(available for separate purchase)
and a non-functioning Browning M2 machine gun (movie prop) on the top.  Just wrap with vinyl with your company design and message.
It's a GREAT platform for conversion to almost anything you can imagine. 
Search YouTube for expedition / off-road / 4×4 motorhomes and see how much other converted trucks similar to this sell for world-wide ($500K and up!)
This is like a Unimog on steroids. 
Detroit Diesel 6V92 TA Silver, turbo charged and supercharged, 400 HP, 1,100 ft. lbs. torque
Allison HT740 5-speed auto transmission
Four-Wheel Drive / 4X4 / Eaton locker 20 ton (maybe 40 ton see picture) axles
All-aluminum body with no rust
28' 1″ long X 8′ 6″ wide X 116″ tall (approx. see picture with factory specification)
Currently licensed in Arizona for road use through June 2022
Air Brakes
Webasto diesel system heater
100 Gallon Diesel Fuel Tank
Approximately 65 mpg cruise / top speed with current tires 17.5Rx25 (approx. 49″ tall)
Estimated 70 mph with 53″ Michelin XZL radials – see other pictures (available separately at additional cost)
All original fire-fighting apparatus is believed to be complete.  Hydraulic PTO driven Hale 1,000 gpm pump worked well last test. 
This truck can be a excellent Wildfire/Brush Truck for private ranches or farms
1,000 gallon water tank 
Hale 1,000 gpm water pump driven by hydraulic PTO
500 gpm Feecon roof water cannon / turret
250 gpm Feecon bumper water cannon / turret
200 gallon Halon tank (approx.)
150 gallon Foam tank (approx.)(includes nitrogen charged bottle) includes bottle
2 side-box reels (one looks like-new) complete with hoses and nozzles
Known issues:
Truck has an air leak in the pneumatic system.  I think it's the secondary system.  Main and emergency air systems appear to be tight
Hose from nitrogen tank to (Halon and/or Foam) is split and will need to be replaced.
1,000 gallon water tank has a leak (I think) in the bottom flush valve of the tank.
Front differential u-joint will need to be replaced eventually.
Manual windows do not work and will need new roll up mechanisms and/or conversion to electric.
Cab air conditioning and heater do not work although all components appear to be intact.
External door handles do not lock although there are other similar aftermarket locking door handles available. 
Engine hour meter appears to run even if engine is not running.
NOTE: I have a separate Military grade / Oshkosh A/C (and heating system?) including a 200 amp alternator available.  This is NOT included in the purchase of this vehicle and is available at an extra cost)
We replaced the thermostats with 170 degree units and the truck runs very well at a gauge temperature of approx. 190 degrees and has not overheated in the heat of Arizona.  This truck has never over run hot or heated since I've owned it. 
We also rebuilt the Williams pneumatic throttle with a factory rebuild kit.  Works great.
________________________________
NOTE:  About the pictures of the white truck.  This was my Truck # 3 which we used for a movie promotion.  The picture shows the custom machine gun turret we had made for the top with a mock / prop (not real) Browning M2 – Ma Deuce .50 caliber machine gun mounted to it.   The pictures are ONLY to illustrate how the vehicle can be configured and also illustrates how the Michelin XZL 16RX20 tires on military combat wheels look on the truck. 
NOTE: The machine gun turret and the Michelin XZL's on combat wheels from the white truck are available for sale separately and for an additional charge.  Before you ask, the machine gun was a non-functioning movie prop and was rented for this promotion.   
Pictures of the white truck are provided ONLY as a reference to show how the truck for sale COULD be configured.  This is my truck #5 (yellow / green in color) and the last one available. 
___________________________________________________
ALL INFORMATION / FIGURES / SPECIFICATIONS / MEASUREMENTS ARE BELIEVED TO BE ACCURATE AT THE TIME OF LISTING HOWEVER THE SELLER MAKES NO GUARANTEE OR WARRANTY WHATSOEVER TO THE FITMENT OR APPLICABILITY FOR ANY PURPOSE or USE NOR THE INFORMATION / FIGURES / SPECIFICATIONS / MEASUREMENTS LISTED HERE OR PROVIDED IN ANY WAY. ANY PROSPECTIVE BIDDER IS STRONGLY ENCOURAGED TO INSPECT VEHICLE ONSITE BEFORE BIDDING. 
*** SELLER RESERVES THE RIGHT TO END THIS AUCTION AT ANY TIME ***
*** SOLD AS IS WHERE IS ***
***

 
IT IS THE BIDDER / BUYERS RESPONSIBILITY TO CONFIRM ALL SPECIFICATIONS AND EQUIPMENT
***
*** ALL BIDDERS ARE STRONGLY ENCOURAGED TO INSPECT THE VEHICLE IN PERSON, ON-SITE PRIOR TO BIDDING ***
*** LOCAL PICKUP ONLY ***
*** U.S. BUYERS ONLY ***
*** SHIPPING, TRANSPORTATION COSTS, LOGISTICS ARE NOT INCLUDED OF THIS VEHICLE IS THE SOLE RESPONSIBILITY OF THE WINNING BIDDER AND IS NOT INCLUDED IN THE PRICE ***
Also available but NOT included with this vehicle: 
Michelin XZL Radials 16R20 radial tires on U.S. Military Combat Wheels 53" tall, tread between 85% – 95%  (NOT INCLUDED – AVAILABLE SEPARATELY at EXTRA COST)
Complete Military-grade Oshkosh A/C / Heater kit w/200 amp alternator – (NOT INCLUDED – AVAILABLE SEPARATELY at EXTRA COST)
Full-Size – Steel Mockup of Military Machine Gun Turret (NOT BULLET PROOF – for appearances ONLY) with receiving mount for Browning M2 Machine Gun.  May also fit other weapons mount systems.
OTHER SIMILAR VEHICLES and REFERENCE: 
Cummins Off-Road Oshkosh BMY Stewart Stevenson Torsus Pretorian Unimog Uni-Mog Paramount Group Marauder  Actionmobil Land Rover Defender Ram Power Wagon Dodge Power Wagon Mercedes Benz Rivian Sportsmobile Knight XV Tesla Truck Hummer HUMVEE Military HMMWV High Mobility Multipurpose Wheeled Vehicle La Strada Nova M LaStrada Nova M Mercedes Sprinter Van Global XRS Safari Extreme Unidan Global  Explorer Off-Grid Camping Glamping Off-Grid Living Jeep Rubicon Toyota 4Runner Toyota TRD Toyota Land Cruiser Lexus Land Cruiser Mercedes-Benz G-Class 6×6 8×8 CTIS M-A-N MAN Early Bronco Land Rover Range Rover Defender Global Expedition Vehicles globalxvehicles.com Earth Roamer earthroamer.com Adventure Off Road adventureoffroad Burning Man burningman.org