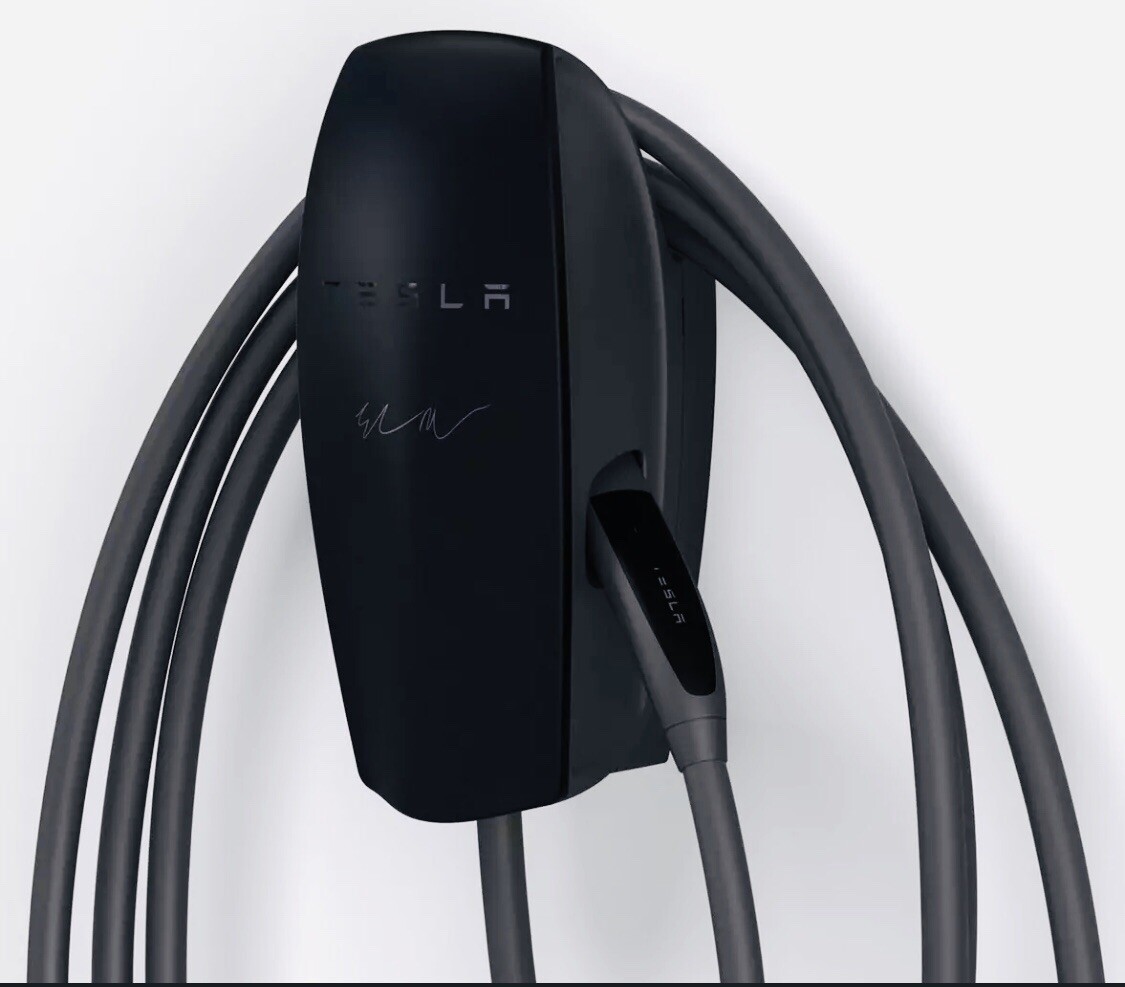 Price: 1,699.78 USD
Tesla Part Info:
🎁 NEW TESLA WALL Connector Charger ELON Signature GEN2 80A 80 24FT CABLE HPWC
💥TESLA WALL Connector Charger HPWC ELON Signature Edition 2nd Gen 24′ Cable 💥. Condition is "New".
IVE NOTICED PEOPLE SELLING THE REGULAR WALL CHARGERS AS "limited EDTION" or signature EDTION. BE CAREFUL, this is THE SIGNATURE EDTION..
NEVER HOOKED UP NOR PLASTIC OPENED. Will open box for actual pics. SOLD THE MODEL S. Limited edition (signature VERSION)
Selling my brand new Tesla Wall Connector -the one with Elon Musk's signature.
New in box. Still Sealed. Received on 2/25/2019.
Part #1050067-11-H, 24 foot cable and mounting hardware.
Designed to work with Model S, X, 3. Can be installed indoor/outdoor.
THIS IS MADE FOR USA HOMES. International buyer may need more adapters or investors to make this work. I offer ebay global ship, please check with tesla if this will work outside of USA OR THE 50 states.